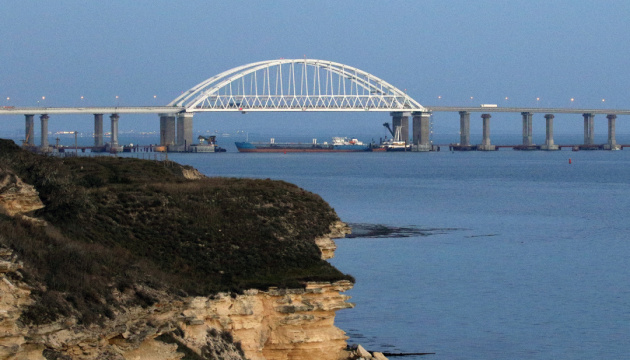 Russia detains more than 2,200 ships during Kerch Strait blockade
Since the beginning of the sea blockade in the Kerch Strait, Russia has detained 2,249 vessels, of which every second was European. Total losses from their downtime amount to $45 million.
Editor-in-chief of the BlackSeaNews portal Andriy Klymenko said this at the meeting of the European Parliament delegation at the EU-Ukraine Parliamentary Association Committee in Brussels, an Ukrinform correspondent reports.
"After the escalation of the situation in November 2018, the downtime of vessels when passing the Kerch Strait was up to five days. The resolution of the European Parliament, the statements by the European Commission and the U.S. Department of State, individual EU countries and the British Commonwealth appeared at that time. After that, the cargo ships had to wait an average of 30 hours before Russians allowed them to head towards Mariupol or Berdyansk, there was a sharp decrease in downtime and that figure remained for about half a year. Some started to say that the "Kerch crisis" was settled. But before the start of the blockade, the passage time along the Kerch Strait did not exceed 5-7 hours," Klymenko said.
During the blockade of the Kerch Strait, Russia has artificially detained 2,249 vessels, each of which lost four days on average due to the actions of the FSB of Russia in the Sea of Azov. "One day of such downtime is worth about $10,000, so the forced downtime alone caused at least $ 45 million in damages. At the same time, more than half of the ships subjected to unreasonable detentions in the Kerch Strait are related to the EU, having a European flag, shipowner, or port of destination," the Ukrainian expert informed.
ol