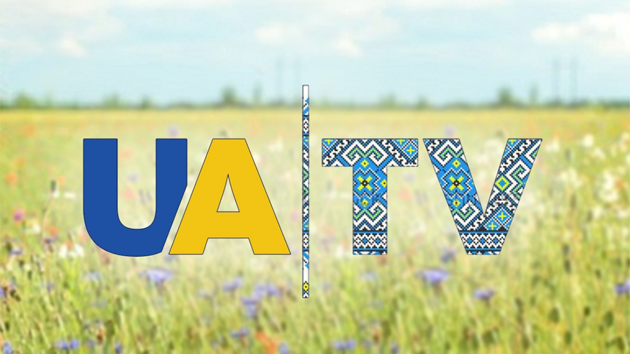 UATV is a 24/7 international broadcaster that targets broad audiences around the globe, and whose goal is to convey objective, unbiased, relevant and interesting information about Ukraine first hand.
UATV delivers the latest news every hour in five languages (Ukrainian, English, Russian, Arabic, and Crimean Tatar).
UATV's programs (non-news content) highlight
• the latest and current developments in Ukraine, in the east of the country and Crimea
• the reforms that are underway
• focus on achievements in the field of culture and science, outstanding Ukrainians and courageous contemporaries
• Ukraine's history
• amazing landscapes and tourist destinations!
Our website: https://eng.uatv.ua
You can follow the latest news by UATV as well as leave your feedback on social networks such as
Facebook: https://www.facebook.com/UATVEN
Twitter: https://twitter.com/UATV_en
YouTube: https://www.youtube.com/channel/UCOmfcmDrWs7iJrXx7V5Cnwg
Premier Broadcasts of UA|TV News Bulletins: (GMT)
English-language news bulletins:
at 10 pm, 12 pm, 2 am, 4 am, 6 am, 8 am, 10 am, 12 am, 2 pm, 4 pm, 6 pm, 8 pm.
Ukrainian-language news bulletin: at 1 am, 3 am.
Arabic news bulletin: at 5 am, 9 pm (except Sundays).
Crimean-Tatar-language news bulletin: at 5.30 am, 9.30 pm (except Sundays).
Russian-language news bulletins: at 11 pm, 7 am, 9 am, 11 am, 1 pm, 3 pm, 5 pm, 7 pm.
UATV Projects:
HEAD TO HEAD
In today's modern world, the average person consumes the equivalent of 175 newspapers of information every day. So, how is one to avoid drowning in all these statements and comments? How can one tell the difference between facts and fakes, truth and opinion? How can one get an explanation on what a given event really means? To help with that, we invite to our studio experts, analysts, and direct participants of global events, every day. We talk with them on our program, Head to Head.
https://www.youtube.com/playlist?list=PLjbexoFhnuNpxKgCPzc4lUc1p8AV5f3oQ
UNEXPLORED UKRAINE
An opportunity to breathe in a full breath of air, to take a dip into clear water, and to find traces of animals and birds: the amazing and unique world of Ukrainian reserves and national parks opens the cycle of programs "UNEXPLORED UKRAINE." This project explores little-known, interesting, and unexpected facts about Ukrainian flora and fauna. It invites viewers to see a world of picturesque nature and of a prehistoric past.
https://www.youtube.com/playlist?list=PLjbexoFhnuNpZWZiAzhPbdYE5Bfxqw0c1
VIRTUAL MUSEUM TOUR
Secrets exist not only among people. Often, secrets and riddles are embedded in mankind's creations -especially in its works of art. Art brings legends to life. Discover incredible stories and revelations from the mysteries hidden in plain sight. The works and artifacts that have stood silently amongst us finally reveal themselves in the research project "VIRTUAL MUSEUM TOUR." Here, ancient monuments, artifacts, and archaeological finds lift the veil of one of the most mysterious cultures in the world.
https://www.youtube.com/playlist?list=PLjbexoFhnuNpPdL22Y3I9eecuNh1SEBG4
THE COST OF VICTORY (the world of sports)
They are applauded by all continents. They conquer the hearts of millions. They take the highest pedestals of the world. But what is the price of the victory? Outstanding Ukrainian athletes talk about the other side of the medals. The stories of the people who make the anthem of Ukraine sound all over the world in the project "THE COST OF VICTORY."
https://www.youtube.com/playlist?list=PLjbexoFhnuNrzXU62I_RBAu-XyXkPfNPx
PRO ET CONTRA
Historians on the post-Soviet space should have cool heads and warm hearts. Their task is to refute substituted concepts, and falsified and distorted facts concerning historical events. The project "PRO ET CONTRA," is about the real history of Ukraine, which for hundreds of years was covered in a web of hostile myths. The authors tell viewers about historical events in detail and offer expert opinions allowing us to learn another, more rounded, side of history.
https://www.youtube.com/playlist?list=PLjbexoFhnuNraaTBiJBfez1YtA-E97z6F
UKRAINIAN REFORMS
Positive changes are necessary for the health and happiness of the people and the proper functioning of the state. Aspiring toward the perfection of a country is vital is an essential element of progress. Concerning the successes and the difficulties, the prospects and the achievements: what has been done and what is planned to be done in all spheres – from taxes to education, from medicine to science- all of this is present in the daily project "UKRAINIAN REFORMS."
https://www.youtube.com/playlist?list=PLjbexoFhnuNr-N1j8jrfLGJ0o3XBqntcB
TASTE OF UKRAINE
What is Ukraine's taste? Start with the classics: borsch, Kyiv cutlet and dumplings/ varenyky. But that's not all. Our TV channel will describe and even demonstrate the secrets of the most delicious dishes of Ukrainian cuisine. Everything interesting and familiar, all that's worth trying, it's all present in the most delicious project "TASTE OF UKRAINE."
https://www.youtube.com/playlist?list=PLjbexoFhnuNqZQavDs-cy6ueakuFNbyLe
UKRAINE IN UNIFORM
Discipline, Honor and Training! This NATO slogan nowadays assumes great importance for the Ukrainian military. The Alliance's standards are core values for the armed forces of Ukraine. Professionalism, clarity, potency, these are the weapons of real Ukrainian men and women in uniform, the real Ukrainian warriors- see all this in the program "UKRAINE IN UNIFORM ."
https://www.youtube.com/playlist?list=PLjbexoFhnuNr-2ueevwUMAdpGtx4PhRSd
MASTER OF CRAFTS
Ukraine has always been famous for its craftsmen: jewelers and farmers, confectioners and winemakers, blacksmiths and designers. Ancient professions take on new life as Ukrainians blend old traditions with technical innovations, and conquer world markets. Ukrainian businesses are contributing to the public good, and they're turning loved hobbies into successful businesses - in the project "MASTER OF CRAFTS."
https://www.youtube.com/playlist?list=PLjbexoFhnuNorKSX03PUmCZxhcYiErKQ0
TOUCHPOINTS
The world is full of stories, the histories of peoples and nations. It is interwoven with economic, cultural and diplomatic ties. The world is multicolored and multifaceted. Where do Ukrainians fit in the greater scheme? What are their similarities with others and at the same time what makes them different? We seek the answer in interviews with important guests, diplomats, and foreign partners in Ukraine. It's revealed in a series of documentary portraits "TOUCHPOINTS."
https://www.youtube.com/playlist?list=PLjbexoFhnuNp0BkONtfsaYwYOazOoHJlP
DREVO (HERITAGE)
From the depths of histories, of families and people, from ancient times to the present: traditions and symbols, crafts and relics, the knowledge and amulets of Ukrainians are encoded in everyday life, through the clothes, the architecture, and the cultural traditions. Like a tree that has roots vitalized by the power of the earth, so man, through his connections to the past, discovers the way to the future. A journey from the past to the present is revealed in the documentary short stories "DREVO" ("Heritage").
https://www.youtube.com/playlist?list=PLjbexoFhnuNow88Zim2nTBsP2I97YMKSp
BINDING
A new book: rushing through pages, the smell of paper, the clear lines of letters. There is nothing incomparable to the senses! Today, Ukrainian literature is on the rise. How do books become bestsellers? Who are these new authors, quickly ascending upon on the modern literary Olympus? How do old traditions coexist with the latest technology in book publishing? The best works and the most interesting authors are available in the program "BINDING."
https://www.youtube.com/playlist?list=PLjbexoFhnuNrKYx_qDKfgcBWyrPNNZyHP
MY LAND
At all times, the wealth and fertility of the Ukrainian land was glorified. Mountain vineyards and organic vegetables and fruits, snail farms and apiaries, fish farms and dairies. The livelihood of farmers who are developing new agriculture, applying innovative technologies, find markets for sales, as well as the state, supporting and reforming the industry, this is the topic of the program "MY LAND."
https://www.youtube.com/playlist?list=PLjbexoFhnuNrqBhLGwPtOu3jODjgEvC62
Satellite Retransmission:
SATELLITE NORTH AND CENTRAL AMERICA
Galaxy 19 (97.0°W):
frequency: 11.960 MHz
polarization: Vertical
symbol rate: 22,000 Msym/sec
FEC: 5/6
Modulation: DVB-S, Mpeg-4
SATELLITE ASIA AND AUSTRALIA
AsiaSat 5 (100.5°E)
frequency: 3960 MHz
polarization: Horizontal
symbol rate: 30000 Msym/sec
FEC: 5/6
Modulation: DVB-S2, Mpeg-4
SATELLITE EUROPE
Hot Bird 13C (13.0° E)
frequency: 10930 MHz
polarization: Horizontal
symbol rate: 30000
FEC 2/3
Modulation: DVB-S2, Mpeg-4
SATELLITE MIDDLE EAST AND NORTH AFRICA
Eutelsat 7 West A (7,3° W)
frequency: 10727 MHz
polarization: Horizontal
symbol rate: 27500 Msym/sec
FEC 5/6
Modulation: DVB-S, Mpeg-2
IP Multicast
HD version of the channel is available for TV cable operators and providers in IP Multicast.
To receive the channel's stream and to sign free of charge Retransmission Agreem ent,
please refer to
Every day, every minute, the UA|TV team is working tirelessly, in order to deliver
qualitative, full and interesting information, to prevent disinformation about Ukraine.
UKRAINE TO THE WORLD!