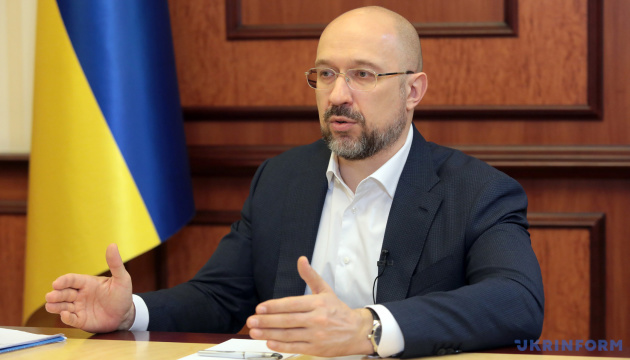 Government prepares more than 100 acts to implement EU-Ukraine Association Agreement
The Government has prepared more than 100 normative legal acts that, once adopted, will facilitate the implementation of the EU-Ukraine Association Agreement.
"More than 100 normative legal acts have been elaborated, which should be considered and adopted both at the level of the Government and at the level of ministers. Prior to today's meeting, we have determined an indicative list for adoption by the end of 2020," Prime Minister of Ukraine Denys Shmyhal said at a meeting of the commission for coordination of the EU-Ukraine Association Agreement implementation, an Ukrinform correspondent reports.
The Prime Minister instructed the commission members to ensure that the biggest possible number of acts from this list is adopted in November.
"Today, the Government will consider more than ten acts in the field of energy, customs, financial monitoring, financial infrastructure, public procurement, electronic communications," he said.
Shmyhal also stressed that the Cabinet of Ministers of Ukraine and the EU constantly ensured the implementation of the Association Agreement.
"We have a clear goal: access to the EU internal market, including the free movement of goods, persons, services, and capital. The purpose of our newly created commission is to consolidate the actions and efforts of various branches of power in fulfilling our European integration commitments and aspirations of the Ukrainian people," the Prime Minister said.
According to him, the priorities of the Ukrainian side today are integration into the EU internal market and economic development through the preparation and updating of the Association Agreement, sectoral integration, raising living standards through the implementation of European standards in the field of environment, transport and digital infrastructure, implementation of the European Green Deal provisions, in particular, through joint practical projects in the transformation of coal regions and implementation of other projects, including in the field of renewable energy sources.
ol