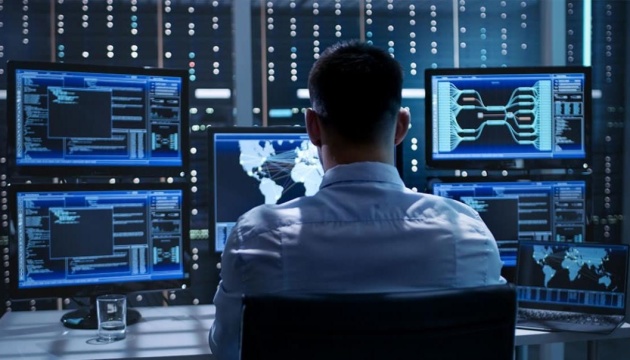 Biden's advisor vows "severe response" for cyberattacks on Ukraine
Jake Sullivan, the U.S. President's National Security Advisor, has warned that Russia will see a severe response to cyber attacks against Ukraine.
Sullivan spoke in an interview with CNBC News, an Ukrinform correspondent reports.
"In terms of sanctions, we have laid out as a very clear message to the Russians (and we've done so in concert and in unison with our allies): if they do further invade Ukraine, they will be severe economic consequences and a price to pay," the official said.
According to Sullivan, if it turns out Russia is "pummeling Ukraine with cyber attacks and if that continues over the period ahead, we will work with our allies on the appropriate response."
The Biden administration, Sullivan added, had been warning for months that cyber attacks could be part of the Russian playbook, and the United States is working with the Ukrainian government to strengthen its defenses in the cyber domain.
He stressed that, if the Russians go to war, Washington "will take measures that go at their economy, that go at their strategic position in Europe."
"We're ready either way. If Russia wants to move forward with diplomacy, we are absolutely ready to do that in lockstep with our allies and partners. If Russia wants to go down the path of invasion and escalation, we're ready for that, too, with a robust response that will cut at their strategic positions," Sullivan stressed.
As reported earlier, on the night of January 14, a massive cyber attack hit a range of Ukrainian government sites, including that of the Ministry of Education, the Ministry of Foreign Affairs, the Ministry of Youth and Sports, the Ministry of Energy, the Ministry of Agrarian Policy, the Ministry for Veterans Affairs, the Ministry of Ecology, the State Emergency Service, and the State Treasury.
According to the SBU, a total of more than 70 state websites were attacked, ten of which were penetrated. No personal data leak has been confirmed so far.
im