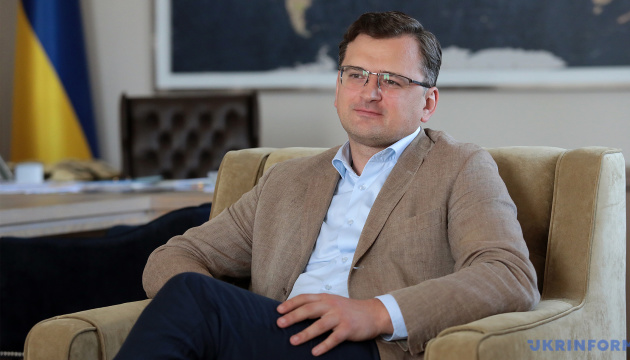 Kuleba, OSCE Secretary General discuss escalation of security situation in Ukraine
Ukrainian Foreign Minister Dmytro Kuleba and OSCE Secretary General Helga Schmid have discussed the escalation by Russia of the security situation in eastern Ukraine and in Russian-occupied Crimea.
Kuleba wrote this on his Twitter account on Thursday, April 1.
"I spoke today with OSCE's Helga Schmid on Russia's systemic aggravation of security situation in the east or Ukraine & in Crimea. At this time SMM mandate extension & budget approval was critically important. I welcome the decision. OSCE should closely follow Russian moves," he wrote.
According to the Ukrainian Foreign Ministry's press service, Kuleba emphasized the importance of the OSCE opening additional forward patrol bases along the uncontrolled section of the border with Russia.
In addition, the parties discussed efforts to combat the coronavirus pandemic and the schedule of further bilateral contacts.
Commander-in-Chief of the Ukrainian Armed Forces Ruslan Khomchak stated at an extraordinary meeting of the Verkhovna Rada on March 30 that 28 battalion tactical groups of the Russian Armed Forces had been stationed along the state border of Ukraine.
On March 31, during a special meeting of the OSCE Permanent Council, the mandate of the OSCE Special Monitoring Mission to Ukraine was extended by another year - until March 31, 2022.
The OSCE Chairperson-in-Office, Minister for Foreign Affairs of Sweden, Ann Linde, stated that the mandate extends to the entire territory of Ukraine within its internationally recognized borders.
op