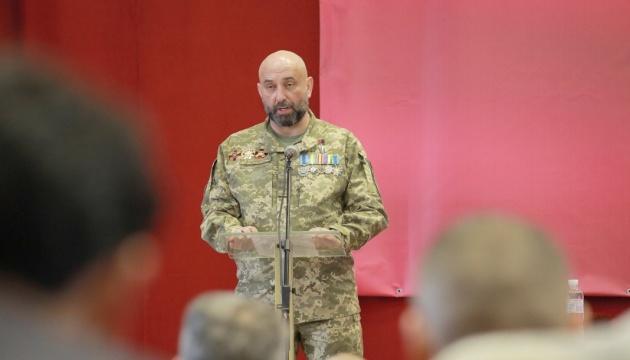 General Kryvonos in charge of territorial defense of Ukraine
Deputy Secretary of the National Security and Defense Council of Ukraine (NSDC) Serhiy Kryvonos will be responsible for the development of territorial defense of Ukraine.
ArmyInform, the news agency of the Ukrainian Defense Ministry, reported this with reference to a statement by NSDC Secretary Oleksiy Danilov.
"The second issue [raised during a NSDC meeting on December 5, 2019] was related to territorial defense. Kryvonos was appointed as the executive officer in charge of this sector. By December 31, the situation related to this issue must be fully completed. Everyone who wants to join the territorial defense, all volunteers who want to take part in this, will be involved in the near future," the agency quoted Danilov as saying.
ish