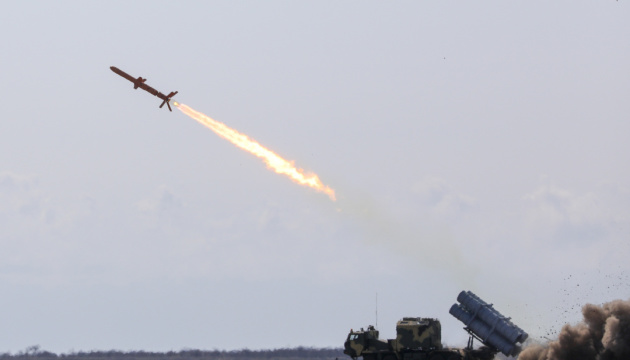 Ukraine test-fires cruise missile
Ukraine has successfully test-fired an R-360 cruise missile of the Neptune RK-360MC missile complex, according to General Designer of the Luch Design Bureau Oleh Korosteliov.
"For the first time, [the rocket] has flown more than 250 kilometers on the specified route and altitudes. That is, we can say that today the development of the aerial vehicle according to the given characteristics has been completed," the Defense Express news site quoted him as saying.
According to Korosteliov, the next stage will be tests aimed at checking the combat characteristics of the missile.
The R-360 missile weighs 870 kilograms. The warhead weighs 150 kilograms. The missile can be launched for up to 280 kilometers and have a speed of about 900 km/h.
The complex provides a simultaneous launch of up to 24 missiles (i.e. a full volley of six launchers), with a launch interval of three to five seconds. The complex can be located up to 25 kilometers from the coastline, and its deployment takes up to 15 minutes.
op