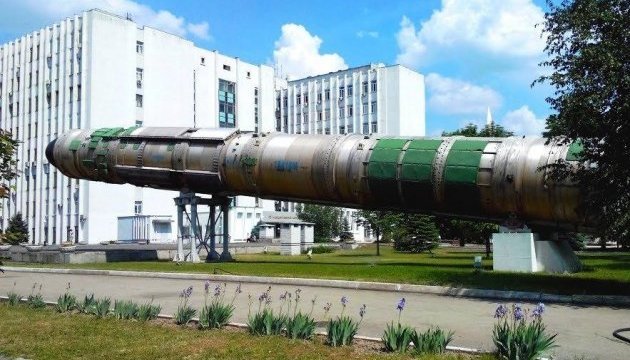 Ukraine has never produced combat missiles - State Space Agency
Ukrainian enterprises have never produced or designed combat missiles, Acting Chairman of the State Space Agency of Ukraine Yuriy Radchenko has said.
"Until now Ukraine and enterprises operating in the space industry have not been engaged in the production of military missiles. We did not design [them]," he said at a briefing at Ukrinform on Tuesday, adding that only space rockets were being produced as part of the implementation of the Russian space program.
Radchenko said that in order to properly use a rocket and engine, it is necessary to have access to the technology of rocket fuel production.
"[North] Korea has no technology of this kind. It is owned, by and large, by two sides - Russia and China. The State Space Agency instructed the Yuzhnoye design bureau to conclude how this technology could get to Korea. A report was published on the website of a technical agency, on the website of the Yuzhnoye design bureau that these technologies and products could not get to Korea from Ukrainian territory. Our opinion and expert opinion on this matter are unambiguous, as we comply with all international restrictions on the supply of missile technologies and Ukraine's commitments on the transfer of technology to other countries," he said.
He also noted that in 2011, North Korean citizens tried to obtain documentation on the production of missile technology, but they were detained.
"At an international conference held in the city of Dnipropetrovsk, citizens of North Korea tried to obtain documentation, diploma work on missile technology. But they were detained by security forces and sentenced in accordance with the law. They were sentenced to eight years in prison, that is they are still imprisoned," Radchenko said.
According to him, there were no other provocations on the part of North Korea regarding the receipt of documentation or finished products from Ukrainian enterprises.
Earlier, The New York Times, citing Michael Elleman, a missile expert at the International Institute for Strategic Studies, and referring to classified assessments by American intelligence agencies, wrote that North Korea's success in testing an intercontinental ballistic missile that appears able to reach the United States was made possible by black-market purchases of powerful rocket engines probably from a Ukrainian factory with historical ties to Russia's missile program.
In this regard, Secretary of the National Security and Defense Council of Ukraine Oleksandr Turchynov said that this information did not have any grounds, was provocative and, most likely, "provoked by the Russian special services to cover up their own crimes."
op