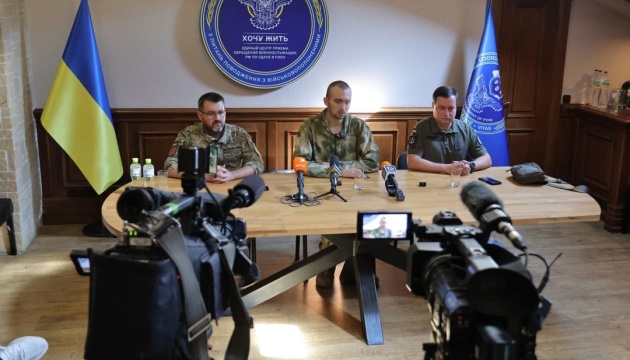 Ukraine's defense intel reveals details of Russian turncoat soldier operation
The GUR defense intelligence thoroughly vetted Russian Lieutenant Danil Alfyorov before concluding it was possible to approach him.
That's according to Andrii Yusov, a spokesman for the Main Intelligence Directorate of Ukraine's Defense Ministry, who spoke at the national telethon.
"It turned out to be the right decision as Lieutenant Alfyorov agreed to cooperate. This was in line with his civic position, despite the fact that he is a regular Russian military officer. That's because he had previously been dismissed from the ranks of the army, and later forcibly mobilized and forced to sign a contract," said the GUR official.
According to him, Alfyorov condemned Russian military aggression and considered it genocidal and criminal. He wanted not only to surrender, but also to join Ukraine's defense forces to fight against Russian aggression. He will be given such an opportunity.
Alfyorov left behind his mother and brother. The intelligence spokesman also specified that during a four-month operation, the GUR obtained a lot of valuable information, which helped save the lives of Ukrainian defenders and undermine Russia's plans.
He added that today, Russian servicemen are becoming more willing to surrender. According to Yusov, the agency will run more of such operations in the future. Part of the 11 captured Russians whom Alfyorov persuaded to surrender are willing to eventually return to Russia and are currently waiting for a prisoner swap.
As Ukrinform reported, in August, as a result of a special operation, a pilot of a Russian Mi-8 combat helicopter flew it to Ukraine and turned himself in.