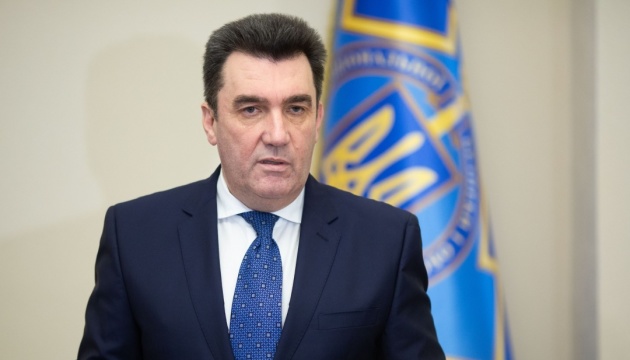 No grounds for 'humanitarian catastrophe' in occupied Crimea – Danilov
Secretary of the National Security and Defense Council of Ukraine (NSDC) Oleksiy Danilov has said that there are no grounds for a "humanitarian catastrophe" in the occupied Crimea due to the alleged lack of water.
"There are no grounds for a "humanitarian catastrophe" on the peninsula due to the alleged lack of water. Local water resources are able to meet the household and practical needs of the population. Let the Russian occupation authorities solve the problem of water supply to stolen industrial, agricultural and other enterprises, as well as Russian military facilities," Danilov wrote on his Facebook page.
He also advised to read the article "Water in Occupied Crimea: No Catastrophe. Just a 50-Year Step Backwards" by the head of the Monitoring Group of the Black Sea Institute of Strategic Studies and Black Sea News, Andrii Klymenko.
As Ukrinform reported, the head of the Ukrainian delegation to the TCG, Ukraine's first president, Leonid Kravchuk, said in an interview with UA: Ukrainian Radio that mainland Ukraine would be able to provide water to residents of the occupied Crimea in case of a humanitarian catastrophe on the peninsula.
In early July, Prime Minister Denys Shmyhal said that the issue of resuming water supply through the North Crimean Canal was not on the Ukrainian agenda.
ish