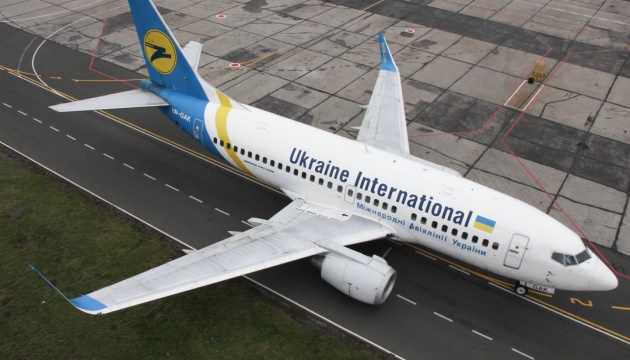 UIA cancels scheduled flights until April 24
Ukraine International Airlines (UIA) has cancelled all scheduled flights until April 24 in connection with the government's decision to introduce emergency situation in Ukraine.
"On March, 25, the Government of Ukraine extended policies on preventing the spread of COVID-19 in Ukraine nationwide. Therefore, Ukraine International suspends all scheduled flights throughout its route network through to April 24, 2020," UIA informs.
To contact the airline, customers are asked to fill out the feedback form on the website.
On March 14, the Cabinet of Ministers of Ukraine adopted a decision to temporarily ban foreigners from entering Ukraine and terminated the international passenger transportation. The temporary ban for foreign nationals on the entry into the territory of Ukraine entered into force on March 16. On March 17, the crossing points of the state border of Ukraine for aviation, rail and bus passenger transportation were closed.
Since March 18, all types of domestic intercity passenger transportation were suspended.
On March 23, the Cabinet endorsed a decision to ban Ukrainians from leaving Ukraine for tourism purposes from March 24.
On March 25, the Cabinet introduced a 30-day emergency situation regime across Ukraine.
As of 10:00 on March 26, Ukraine had 156 laboratory-confirmed cases of COVID-19, including five deaths.
ol