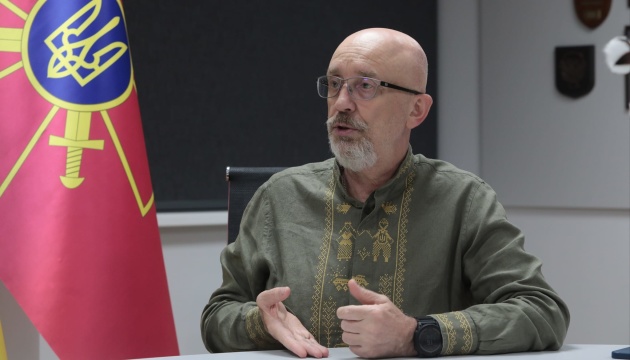 Ukraine planning to implement 200 more NATO standards before year end – Reznikov
Ukraine's security and defense forces have already implemented 287 NATO standards, and are planning to introduce 200 more before the end of 2023.
The relevant statement was made by Ukrainian Defense Minister Oleksii Reznikov in an interview with Ukrinform.
In general, there are more than 1,200 NATO standards, according to Reznikov.
"Ukraine's security and defense forces have implemented 287 NATO standards, which is about a quarter of the total number. 174 of them were adopted within the framework of Ukraine-NATO Partnership Goals and 113 were 'initiative'," Reznikov told.
However, the minister mentioned that the number of implemented standards is not a determining factor when making a political decision regarding the Euro-Atlantic integration of the state. According to Reznikov, most member states have, in average, about 30% of the standards implemented.
"According to this indicator [the implemented standards – Ed.], Ukraine has been ranked first among NATO partner states and even exceeded the indicators of some member states," Reznikov noted.
In his words, about 200 more standards are expected to be implemented before the end of 2023. At the same time, there are certain standards that Ukraine does not need to implement. For example, this refers to the quality of drinking water provided to troops, which is higher in Ukraine than that in NATO countries.
Reznikov named three criteria that will be decisive in the process of Ukraine's integration into NATO. Firstly, civilian democratic control over the Armed Forces, both in terms of legislation and the infrastructure actually built. Secondly, clear, transparent and responsible procedures for providing military equipment, starting from procurement. Thirdly, joint operations planning.
A reminder that, on September 30, 2022, Ukrainian President Volodymyr Zelensky, Chairman of the Verkhovna Rada of Ukraine Ruslan Stefanchuk and Ukrainian Prime Minister Denys Shmyhal signed Ukraine's application for accelerated accession to NATO.