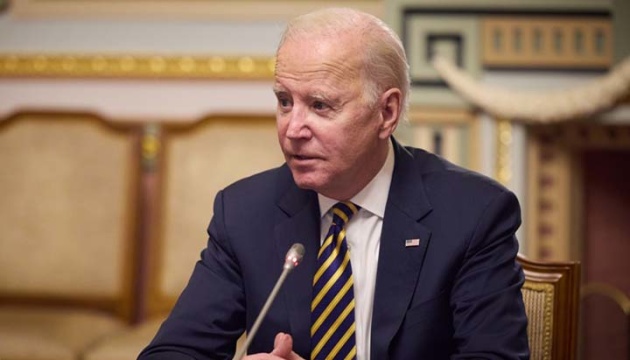 U.S. President Joe Biden has reacted to the detention of a U.S. journalist in Russia on spying charges.
That's according to CNN, Ukrinform reports.
Biden was asked by CNN what his message to Russia is following the detainment of The Wall Street Journal's reporter Evan Gershkovich.
"Let him go," the president said.
This is the first time Biden has publicly commented on the matter since the reported was accused of espionage by Russian authorities Thursday.
Asked by another reporter if the U.S. would expel Russian diplomats or journalists over Moscow's move, Biden said, "That's not the plan right now."
As reported earlier, Moscow's Lefortovsky Court, on the motion filed by the FSB security service, ruled to remand in custody U.S. citizen Evan Gershkovich, a journalist with The Wall Street Journal, who is being accused of "espionage."
On the morning of March 30, Russia's FSB announced that Evan Gershkovich had been earlier detained in Yekaterinburg. The agency claims that the journalist had been gathering classified information about one of the Russian defense companies. The Kremlin added that Gershkovich was "caught red-handed at the crime scene."
Gershkovich's case was labeled "top secret". The suspect does not plead guilty.