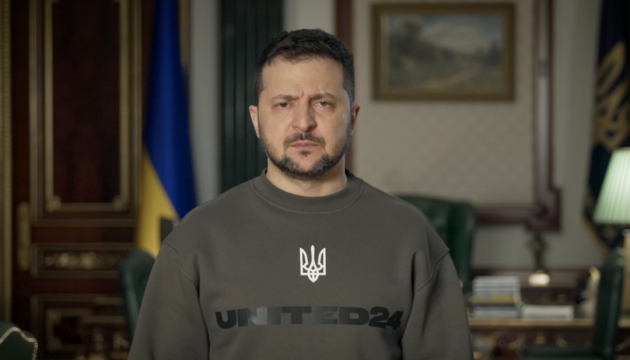 Russia has been at war with democracies for a long time - Zelensky
Russia is waging its bloody aggression not only against Ukraine, it is waging war on democracies around the world through disinformation, election meddling, cybercrime, market destabilization and other tools.
Ukrainian President Volodymyr Zelensky said this on Wednesday in his address to the U.S.-led Summit for Democracy, according to an Ukrinform correspondent.
"It is Ukraine that tyrannical Russia is able to reach with its bloody hands – with missiles and artillery, bombs and tanks. But the Kremlin's ambitions do not end just where its hands reach. Russia has been at war with all of you for a long time – with the democracies of the world," he said.
He added that the Kremlin uses disinformation, election meddling, espionage, corruption exporting, cybercrime, "by trying to trigger an energy crisis and price explosions in markets that will hit your people with insane electricity or gas bills." At the same time, the Kremlin is trying to turn even food provision into a weapon – "blocks the sea to create a shortage in the global food market."
"Why is this happening? This is war, ladies and gentlemen. This is war precisely against freedom and democracy," Zelensky said.
In this regard, he called on world leaders to act in response, but not to seek a compromise with evil. Because the search for compromises, on which the principles of democracy are based, works only within democratic countries.
"Clear answer: evil must lose the war," Zelensky said.
In this regard, he urged international partners not to think about how to preserve space for Putin, but to focus on how to preserve respect for democracy. In addition, he emphasized the need to increase pressure on Russia and prevent impunity for those involved in aggression, as well as for those who kept silent in order to increase their wealth.
Photo: President's Office