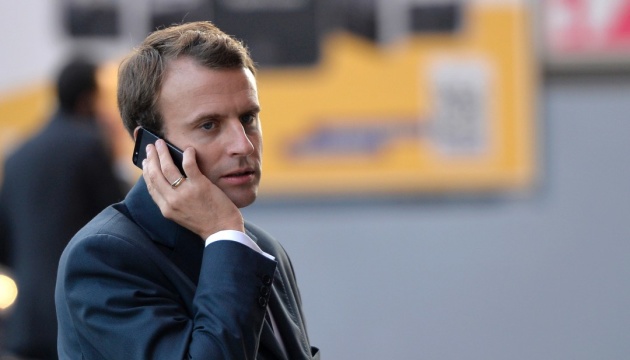 Macron to speak with Zelensky before Putin call
French President Emmanuel Macron will speak with his Ukrainian counterpart Volodymyr Zelensky before a phone call with Russian dictator Putin.
That's according to Parisien, Ukrinform reports.
According to Macron, a call with IAEA Director General Rafael Grossi is scheduled for Sunday, December 4.
"I was waiting for the opportunity to discuss everything in detail with President Joe Biden before talking to Putin. I was also waiting for a conversation with the IAEA Director General, with whom I will speak again this Sunday. And of course, as I always do, I have to talk to President Zelensky first," Macron said.
Macron earlier said Zelensky had a legitimate right to set conditions for negotiations with Russia.