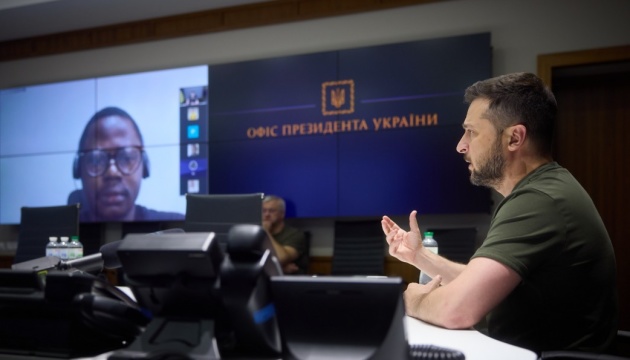 President: Ukraine seeks closer cooperation with African countries
Ukraine seeks to expand ties with African countries.
"We in Ukraine are changing this policy. And we began to change it before the start of a full-scale war on the part of Russia. Even during the war, I appointed a special representative of Ukraine for the Middle East and Africa. We want to expand our ties. It is very important for us. We also strive to find different areas for investment," Volodymyr Zelensky said during an online meeting with African journalists, the press service of the Head of State informs.
The President noted that the Minister of Foreign Affairs of Ukraine was planning a tour of African countries in the autumn.
Zelensky is convinced that in the future Ukraine and African countries will have many joint economic projects. According to him, Ukraine is ready to be a guarantor of food security in African countries
On February 24, 2022, Russia launched an unprovoked war against Ukraine. As a result of Russia's invasion, Ukrainian ports and the export of more than 20 million tonnes of grain, which were intended, inter alia, to the most vulnerable countries within the framework of the UN World Food Programme, were blocked.
ol