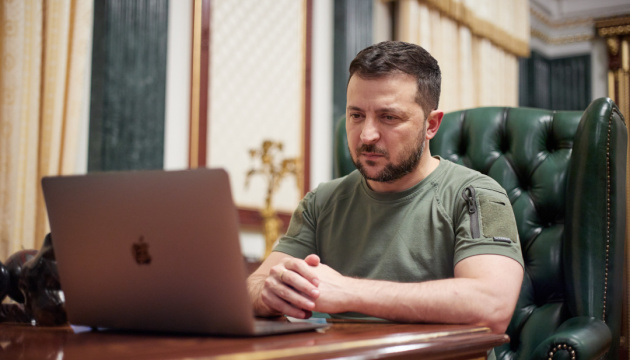 Ukraine ready to be food security guarantor in region, Zelensky tells President of Guinea-Bissau
President Volodymyr Zelensky held the first conversation in the history of bilateral relations with President of Guinea-Bissau Umaro Sissoco Embaló. The leaders discussed support in international organizations.
"Had the 1st conversation in bilateral relations' history with President of Guinea-Bissau Umaro Sissoco Embaló. Congratulated Guinea-Bissau's leader on election as ECOWAS Chairman. Discussed support for Ukraine in international organizations. Noted Ukraine's readiness to be a food security guarantor in the region," Zelensky posted on Twitter.
ECOWAS is the Economic Community of West African States. Established on May 28 1975 via the treaty of Lagos, ECOWAS is a 15-member regional group with a mandate of promoting economic integration in all fields of activity of the constituting countries. Member countries making up ECOWAS are Benin, Burkina Faso, Cape Verde, Cote d' Ivoire, The Gambia, Ghana, Guinea, Guinea-Bissau, Liberia, Mali, Niger, Nigeria, Sierra Leone, Senegal and Togo.
ol