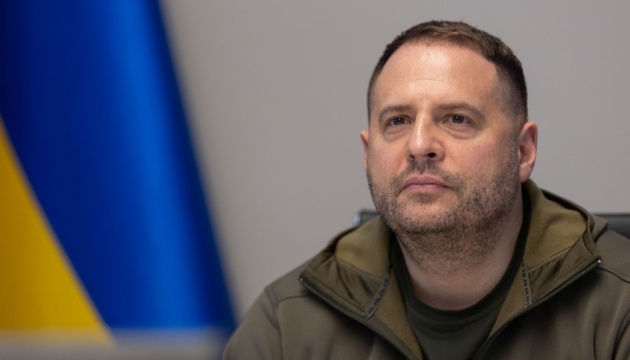 McFaul-Yermak sanctions plan already 55% implemented
The Sanctions Action Plan of the McFaul-Yermak Group on strengthening sanctions against the Russian Federation is currently 55% implemented.
"Sanctions against the Russian Federation ramp up. 55% of the action plan of the McFaul-Yermak Group has already been implemented," Andriy Yermak, Head of the Office of the President of Ukraine, posted on Telegram.
As the official noted, Russian gold imports were sanctioned, the G7 plans to impose a price cap on Russian oil, and Russian banks continue to be cut off from the SWIFT system.
The next step will be a gas embargo, Yermak added.
"The anti-Russian sanctions noose is our goal," the Head of the President's Office emphasized.
As reported, an international working group on drafting sanctions against Russia was set up on the initiative of President Volodymyr Zelensky.
The group is led by Andriy Yermak, Head of the President's Office, and Michael McFaul, Director at the Freeman Spogli Institute for International Studies, former US national security adviser.
In April, the group presented the sanctions action plan containing recommendations for the international democratic community on a set of further economic measures aimed at forcing the Russian leadership to end the war in Ukraine as soon as possible and maximize the cost of aggression for Russia.
The plan focuses on 10 key areas of sanctions policy, including the recognition of Russia and Belarus as states sponsors of terrorism, and the Russian Armed Forces as a terrorist organization; a complete ban on Russian energy imports; expansion of sanctions against the financial sector of Russia and Belarus; strengthening transport and insurance sanctions; expanding and strengthening trade embargoes and personal sanctions.
ol