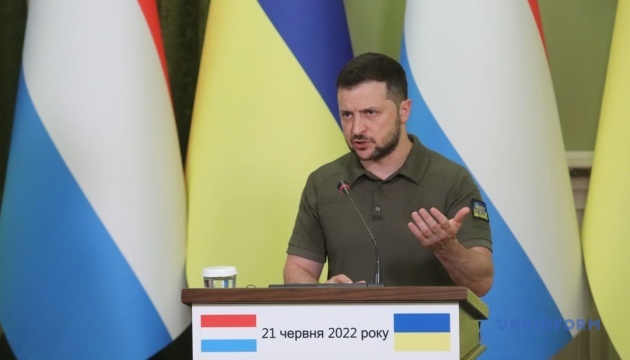 Ukraine constantly working on POW release, counts on partners to fulfil commitments - Zelensky
The Ukrainian authorities are doing everything possible at the political level to speed up the release of Ukrainian prisoners of war, but this is a complex process that is being professionally handled by the Main Intelligence Directorate of the Ministry of Defense.
That's according to President Volodymyr Zelensky, who spoke at a joint briefing with Luxembourg Prime Minister Xavier Bettel in Kyiv on Tuesday, June 21.
"It's a very complicated issue. Many details cannot be revealed. We really want the exchange to take place, the partners who have committed to helping with this exchange to keep their word. Not only do we believe in this, but also we are working, it is carried out by our Main Intelligence Directorate. It is they who control this process. We will wait for the result," the president said.
Volodymyr Zelensky recalled that several people had recently been returned from captivity, including paramedic Yulia "Tayra" Paievska.
The president said he would like to avoid any delays in the issue of POW liberation because captivity has a negative impact on their condition.
"After all, we do not know what exactly is happening now with their condition and what help they receive, except in words. Intelligence knows more. And I believe that this process is in their hands today," the president explained.
He noted that the state must do everything possible in this matter at the political level.
"We involve our partners in this process as much as possible: the Red Cross, the United Nations, several states that have certain influence on the aggressor country," said Volodymyr Zelensky.