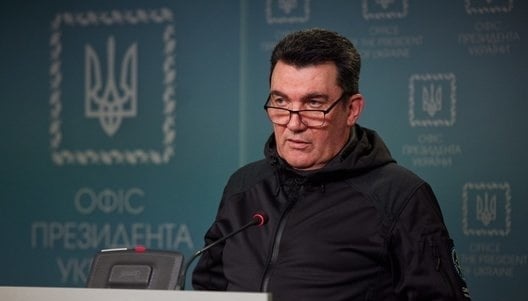 Putin warned Hungary in advance of plan to invade Ukraine - NSDC secretary
Secretary of the National Security and Defense Council Oleksiy Danilov said that Russian President Putin had warned Hungary about his plans to launch a full-scale invasion of Ukraine.
Danilov spoke on the air of the all-Ukrainian telethon, Ukrinform reports.
"… Hungary… openly declares its cooperation with Russia. Moreover, Putin had warned them in advance that our country would be invaded... For some reason, they thought they could take part of 'their' territory. This will never happen. The country that acted this way – let's see what the consequences will be for this country after the war ends," the NSDC secretary said.
It should be recalled that after the start of a full-scale Russian invasion of Ukraine, Hungarian Prime Minister Viktor Orban publicly refused to supply arms to Kyiv, banned the transit of Ukraine-bound weapons through his country's territory, and spoke out against the embargo on Russian oil and gas.
As reported earlier, Ukraine's MFA spokesman Oleg Nikolenko said that peace and security in Hungary cannot be guaranteed without peace and security in Ukraine. If Russia achieves its criminal goal in Ukraine, its neighbors will become the Kremlin's next target.
After the Russian invasion of Ukraine (February 24, 2022), Hungarian PM Viktor Orban campaigned mainly on preventing the participation of his country's forces and weapons in the conflict. At the same time, he supported most of the EU sanctions against Russia since the start of the latest invasion in Ukraine.
In an interview with Ukrainian journalists on April 5, Ukrainian President Volodymyr Zelensky expressed confidence that Hungarian Prime Minister Viktor Orbán feared the Russian Federation's influence on his country.