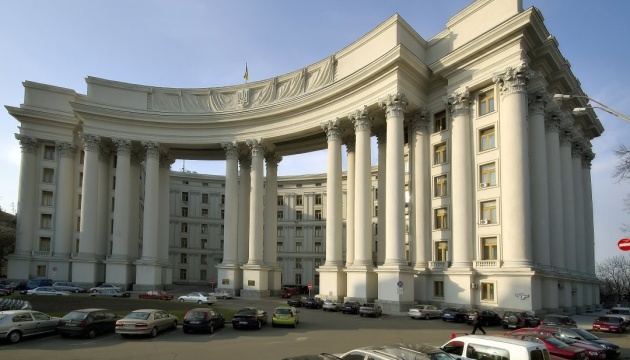 Kyiv to Budapest: Ukraine's neighbors will be Russia's next target
Peace and security in Hungary cannot be guaranteed without peace and security in Ukraine. If Russia achieves its criminal goal in our country, the next goal will be Ukraine's neighbors.
This is stated in a comment by Ukraine's Foreign Ministry Spokesman Oleh Nikolenko provided to Ukrinform.
According to him, Minister of Foreign Affairs of Hungary Péter Szijjártó emphasizes the need to avoid the spread of war beyond the territory of Ukraine and the direct conflict between NATO and Russia. According to him, in order not to provoke Russia, Hungary should not support the closure of the Ukrainian sky and the deployment of a peacekeeping operation, as well as allow the transit of military aid to the Ukrainian army through Hungarian territory.
As Ukraine's Foreign Ministry Spokesman noted, "not to provoke Russia" is a common argument when it is necessary to give Russia more room for aggression.
"Of course, we do not wish anyone the grief that Ukrainians faced because of the Russian war. At the same time, it is a mistake to believe that Hungary, like any other European country, exists in a vacuum. Our country is now effectively defending NATO's eastern border. If Russia manages to achieve its criminal goal in Ukraine, our neighbors will be the next target. Russian ambassadors abroad now speak openly about this," Nikolenko said.
In this context, he reminded that just yesterday there was evidence that the FSB of the Russian Federation was trying to shatter the situation in Zakarpattia region, using the Hungarian factor.
"Hungary has always positioned itself as a defender of the rights of Hungarians abroad. We call on Hungary to openly condemn this provocation by Russia and to use its well-developed channels of communication with Moscow to prevent any provocations aimed at inciting ethnic hatred in Ukraine," Ukraine's Foreign Ministry Spokesman said.
Finally, he noted that history, in particular Hungarian, proves that it is useless to hope for the success of attempts to appease the aggressor.
"Therefore, our partners must ensure that Ukraine withstands and defeats Russian evil. This requires strengthening European unity. The unity that will allow tougher sanctions against Russia to stop its military machine," Nikolenko stressed.
On the sidelines of a meeting of EU foreign ministers in Brussels, Szijjártó said that Hungary would not support EU's sanctions against Russia in the energy sector and opposed the no-fly zone over Ukraine and the peacekeeping mission proposed by Poland.
ol