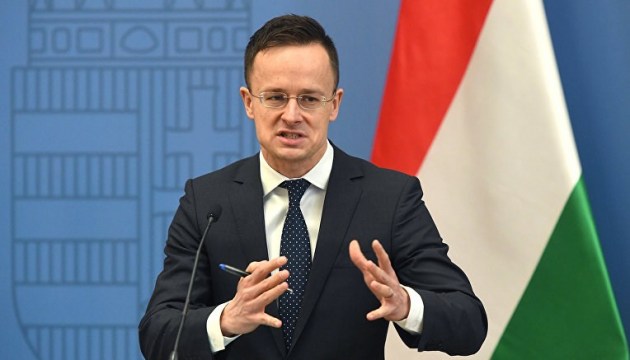 Hungary won't allow arms transit to Ukraine - Szijjarto
Hungary does not support sanctions against the Russian Federation on oil and gas, and will not allow transit of weapons to Ukraine through its territory.
Minister of Foreign Affairs and Trade of Hungary Peter Szijjarto made the statement after a meeting with his Turkish counterpart Mevlüt Çavuşoğlu, Ukrinform reports citing Anadolu.
"We cannot force the Hungarian people to pay the price of this war. That is why we do not approve of sanctions on oil or natural gas (against Russia - ed.)," Szijjarto said.
The Hungarian Foreign Minister pointed out that some countries allow the use of their territory to supply weapons to Ukraine, but Hungary will not do so. He clarified that the country supports the territorial integrity and sovereignty of Ukraine.
Hungary's leader, Russia's longtime ally Viktor Orbán reportedly announced his party's victory in the parliamentary elections on Sunday (April 3). Thus, the head of government will hold top office for the fourth time.
After the Russian invasion of Ukraine (February 24, 2022), Orban campaigned mainly on preventing participation of Hungarian troops and weapons in the conflict. At the same time, he supported most of the EU sanctions against Russia since the start of the latest invasion in Ukraine.
In an interview with Ukrainian journalists on April 5, Ukrainian President Volodymyr Zelensky expressed confidence that Hungarian Prime Minister Viktor Orbán feared the Russian Federation's influence on his country.