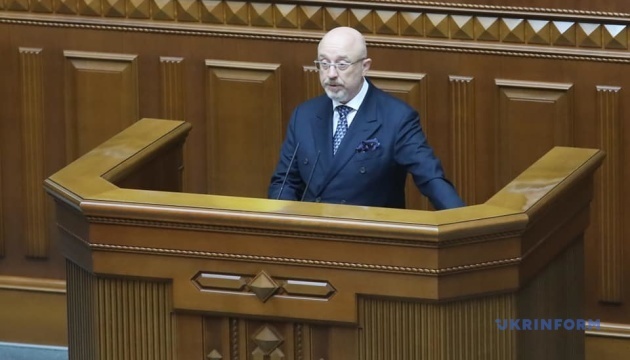 New defense chief Reznikov mulls full audit of his ministry
A full audit of the Ministry of Defense and changes in personnel policy will be the first step in office of the newly-appointed Minister of Defense, Oleksiy Reznikov.
Reznikov made the relevant statement as he addressed lawmakers in the Verkhovna Rada ahead of the vote on his appointment on Thursday, Ukrinform reports.
"We need to change the approach to personnel policy, look at the Armed Forces as a powerful employer that seeks to hire the best in a competitive environment, that cares about people from the moment of they choose their profession to their adaptation after completing service. Only in this way will we form a truly professional Army," Reznikov said.
He added that if Ukraine wants the skilled to join the Army, adequate conditions of service are required so that people can see certain prospects for themselves.
According to Reznikov, his first step will be a full audit of the ministry, analysis of internal processes and document management. "The Ukrainian 'paper army' must remain a thing of the past," he stressed.
Also, he added, special focus will be put on organizing defense procurement, separation of powers between the ministry and the Armed Forces, the elimination of duplicated functions. "A strong army is one of the most powerful diplomatic arguments in the peace process. If we want peace, if we want to return Crimea and the occupied territories of Donetsk and Luhansk regions, we need to increase the country's defense capabilities and resilience," Reznikov stressed.
As reported earlier, the Verkhovna Rada on November 3 dismissed Andriy Taran from the post of Minister of Defense. On the same day, President Volodymyr Zelensky submitted to parliament a motion to appoint Oleksiy Reznikov as Taran's replacement.