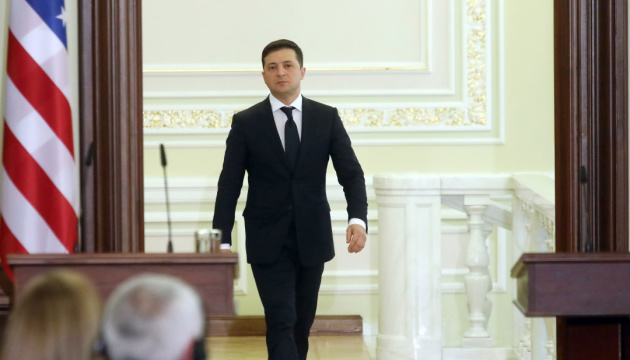 Will Zelensky's summit with Biden become a success story both leaders could share
The Ukrainian and U.S. presidents will meet on September 1, the day after the withdrawal of U.S. forces from Afghanistan is set to be completed.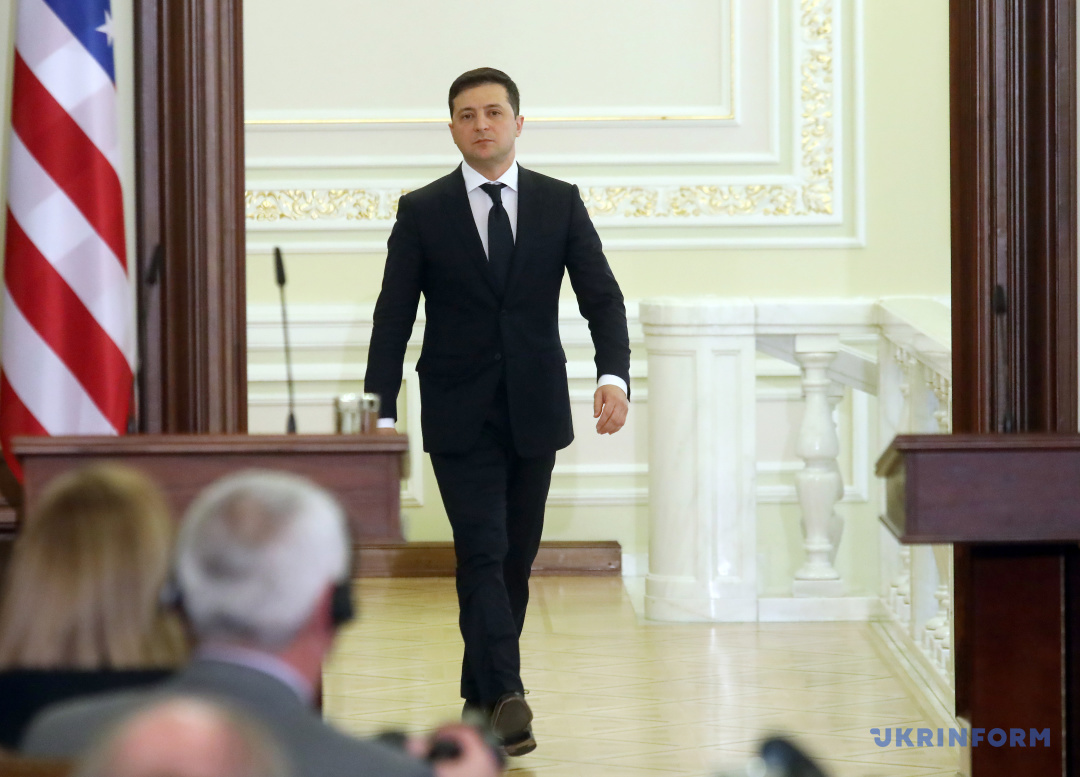 Volodymyr Zelensky's visit will be taking place at a very difficult time for Joe Biden's administration. The meetings in D.C. have been scheduled for August 31 - September 1.
On the 31st, the presidents will have a face-to-face, while the Ukrainian delegation officials on the same day will also see their counterparts to discuss issues in defense, energy, trade, and economic areas.
Also, Zelensky will get to see certain lawmakers, although both chambers of Congress will be on summer vacation at the time.
On September 2-3, the delegation will move to California where the president is expected to deliver an address at Stanford University on the issue of Ukraine-U.S. bilateral relations. It was also reported that he would be visiting Silicon Valley, including Elon Musk's Tesla.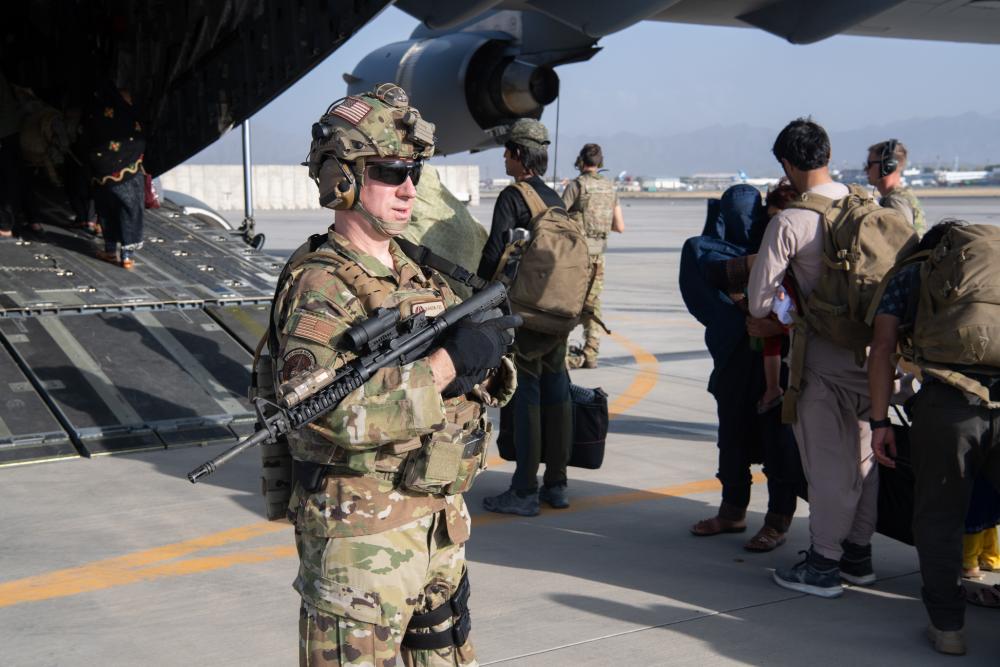 AFGHAN BACKGROUND
On August 31, the whole world will be focused on Afghanistan as it is on this day that the operation to pull out U.S. troops from the country is expected to wrap up. So far, experts believe, it has been going by the worst possible scenario.
This whole mess with the terror attack and commotion in the Kabul Airport was due to the fact that the withdrawal of troops had not been preceded by a proper evacuation of U.S. citizens and Afghan nationals who had cooperated with the U.S.
The Taliban got hold of hundreds of thousands of units of U.S. military hardware, due to the collapse of Afghan army, supported by Washington. This is warplanes, Black Hawk helicopters, armored vehicles, and massive amount of firearms. The U.S. apparently failed to dispose of this arsenal.
Many suggest Washington turned a deaf ear to the incoming intelligence and diplomatic reports about the impending disaster.
…This all led to a complicated political situation which many call the Afghan crisis as Republicans demand that all advisors they believe have been oblivious quit their White House jobs. They even threaten to look into the impeachment.
Further events may develop in multiple directions but it seems that in any case, the Afghan factor will become an integral part of the incumbent current administration's history and will surely long be remembered.
It is obvious that for Ukraine and President Zelensky, the U.S. visit is a crucial matter designed to strengthen both Ukraine's global role and Zelensky's own position within the country. Also, it is expected to finally turn a rather unpleasant page in the history of bilateral relations where Ukraine was made one of the factors in political clashes between Republicans and Democrats.
The Ukrainian side is rather reticent in commenting on the forthcoming visit. That's probably because such an important event for Ukraine could well be overshadowed in the media space by reports and comments about the Afghanistan fallout. Meanwhile, the growing domestic political crisis in the United States may affect the general mood of the host country as such developments never add any drive to foreign talks.
However, on the other hand, the U.S. administration now needs some glimpses of light in the "dark realm" of failures and miscalculations.
So why not let Ukraine become one of such "glimpses"?
Why not highlight against the current Afghan background the obvious effectiveness of military assistance the U.S. has been providing to Ukraine, despite it being ridiculously smaller than that delivered to Afghanistan?
According to an oped penned for Washington Post by Michael McFaul, former U.S. Ambassador to Russia, chief of the Freeman Spogli Institute for International Studies at Stanford University, where President Zelensky will speak during his upcoming visit, supporting Ukraine becomes especially important after the Taliban's return to power in Afghanistan and Biden's intentions to convene summits on democracy issues in 2021 and 2022.
Foreign Minister Dmytro Kuleba is convinced that the Ukrainian president's visit to Washington will be a "success story" thanks to the systematic work both sides have been pursuing on its preparation.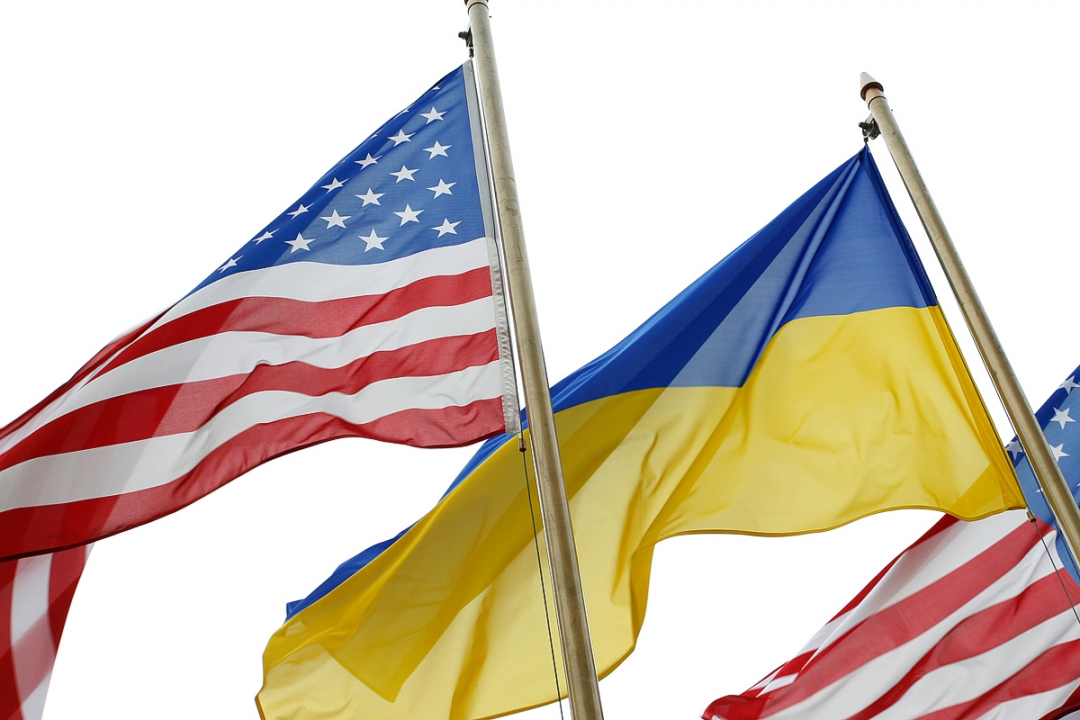 STRATEGIC PARTNERSHIP
According to the top diplomat, the parties will discuss three blocks of issues: political, economic, and security.
The political bloc will cover issues related to strategic partnership.
"We have had a strategic partnership with the United States since 2008," Dmytro Kuleba said. "Of course, everything has changed throughout this time, so this strategic partnership needs to be brought to a new level."
Obviously, it is a matter of reviving the work of the Ukrainian-American Strategic Partnership Commission, which has not convened for the past three years, as well as intensifying all bilateral contacts on its basis.
In addition, McFaul said Biden and Zelensky could build on the progress made by announcing the creation of a new bilateral team to deepen democratic and market reforms, based on civil society and the private sector in both countries. The initiative will expand U.S. participation in the program of democratic and market reforms, he said.
The most important thing in Zelensky's trip, former State Department Special Representative for Ukraine negotiations Kurt Volker told Ukrinform, will be "to establish the United States and Ukraine operating as genuine strategic partners, on the same side of the table, looking at issues and dealing with issues together."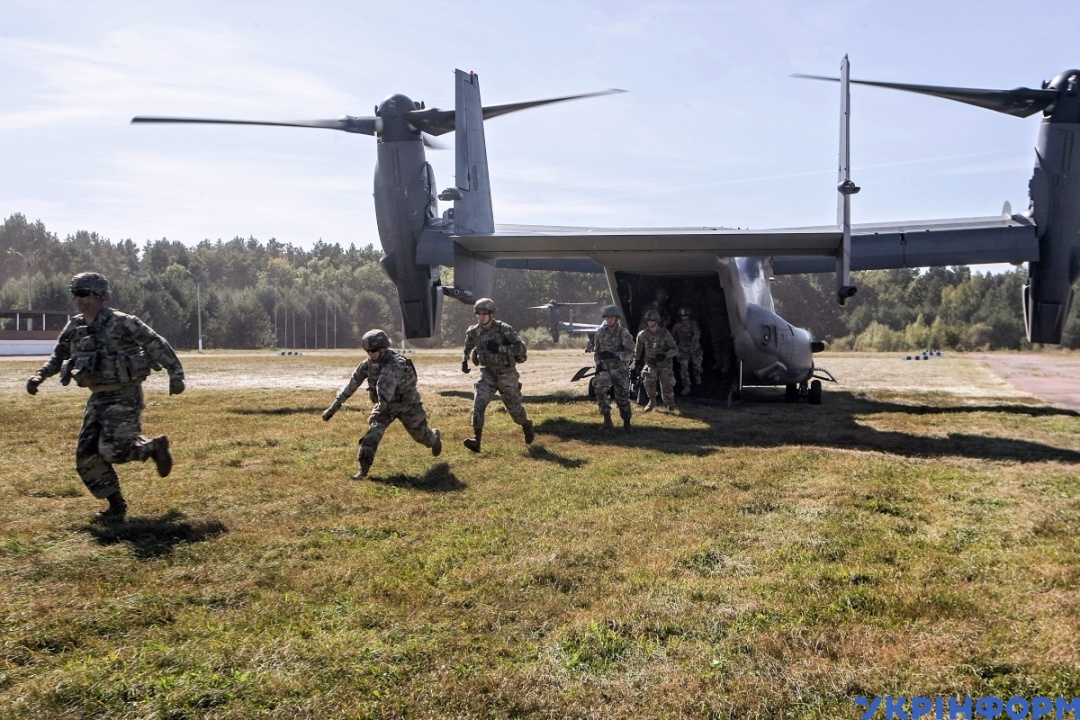 DEFENSE COOPERATION AND MILITARY ASSISTANCE
The security block covers a wide range of issues as regards military assistance to Ukraine, NATO membership prospects, and threats related to the completion of Russia's Nord Stream 2 gas pipe.
"We all understand that this is about repelling Russian aggressor, the issue of Donbas, the issue of Crimea, where and how we will move forward. We will discuss some very specific ideas, which I can't share yet. We've had a substantive conversation on this issue," Kuleba said.
Earlier, Defense Minister Andriy Taran said bilateral agreements on defense are expected to be signed in Washington.
The Concept for the Development of the Partnership between the Ministry of Defense of Ukraine and the Pentagon, signed in September 2016 and designed for five years, based on which cooperation has been built, is currently expiring. Therefore, we can expect a similar basic document to be inked for the next period.
Since 2014, Ukrainians have been directly countering Putin and his proxies, McFaul recalled, adding that Biden should recognize Ukraine as Europe's most important security partner and announce a new major military assistance package, which should focus on defensive arms, include more anti-tank missile systems, as well as radars, upgraded to increase their effectiveness. After all, he is not the only American expert who believes that U.S. military aid could be greater. However, this is largely a matter for the Ukrainian side to deal with in the negotiations, in particular, to prove the true feasibility and efficacy of its use. Also, although it is too early to say, a certain 'window of opportunity' may open regarding the volume of military assistance to U.S. partners, including Ukraine, due to the completion of the U.S. military mission to Afghanistan. On the other hand, U.S. military aid to Ukraine cannot be unlimited and, as far as we know, the American side's argument is that Ukraine must remain realistic as Russia will always have more weapons than Ukraine.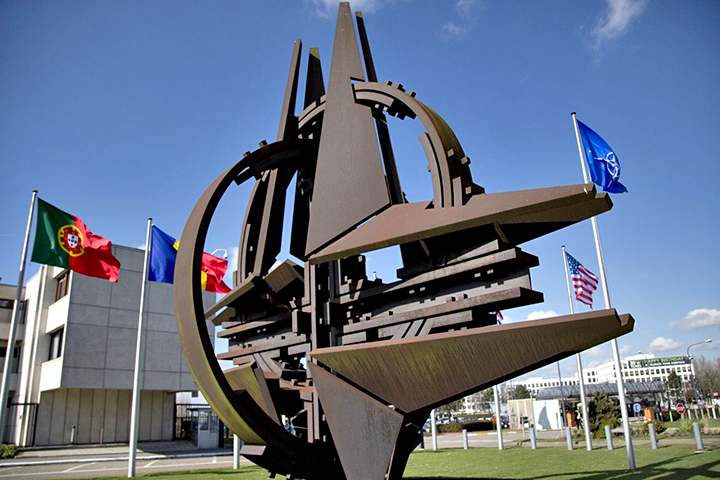 NATO, PEACEFUL SETTLEMENT, AND NORD STREAM 2
The issue of Ukraine's membership in NATO is one of the key ones that President Zelensky has been persistently bringing up at various levels.
The United States keeps repeating that the doors to the Alliance are always open for Ukraine. At the same time, Washington offers no specifics about Ukraine's prospects for approaching membership, including about the Membership Action Plan (MAP), apparently believing there is no consensus on the issue among Allies.
According to Volker, today the Membership Action Plan is more of an obstacle rather than a pathway, as some countries have been exploiting the MAP issue, claiming that Ukraine must get it, while it currently can't. This is broadly in line with the concept, which has been heard from other sources, that MAP should not be Ukraine's goal but rather serve as a tool for achieving the ultimate goal, which is NATO membership.
What could be an alternative to MAP? According to Volker, Kyiv and Washington should start a frank conversation on how the United States can "advance Ukraine's NATO aspirations."
Ukraine has long sought wider U.S. involvement in resolving its conflict with Russia, including engaging in the Normandy Four process. Perhaps, the Americans wouldn't mind but any change in the format requires consent of all parties involved. For Russia, the U.S. involvement would equal an obvious loss, so will they agree to expanding the circle of N4 members?
As for Nord Stream 2, Ukraine sees it as a serious threat to its security and relies on U.S. support.
According to Ukraine's Ambassador Oksana Markarova, there are no differences between Ukraine and the United States in assessing Nord Stream 2 as Russia's geopolitical project. In this regard, Ukraine enjoys bipartisan support in U.S. Congress. Moreover, Ukraine is one of the few topics that unites both parties today, as Kuleba aptly put it. How exactly will Washington's position manifest itself during Zelensky's visit is yet to be seen.
Earlier, the president of Ukraine stressed that the topic of Nord Stream 2 is among the priorities on the agenda of his summit with the president of the United States. "This is a long way, even if 1% of the work remains to be done before Nord Stream 2 is fully completed. It's one thing to build a gas pipeline and another – to launch it as it takes time. It is necessary to comply with international law and international energy standards. Guarantees must also be considered. We will use this time to protect our own interests," Zelensky said. As per Zelensky, even after NS2 construction has been completed, it is likely it won't actually start operating.
Olena Zerkal, an adviser to the energy minister, explained that "this is about whether Nord Stream 2 AG will be certified as an operator." "In the agreement itself, Germany affirms it will adhere to the spirit and letter of European legislation regarding the application (to Nord Stream 2 – ed.) of all norms and requirements of the EU's third energy package," she said. https://www.dw.com/uk/biden-i-zelenskyi-zustrinutsia-31-serpnia-kuleba/a-58902805 Zerkal clarified that Nord Stream 2 AG was submitted for certification as an operator. "It has not been unbundled from Gazprom. So, in fact, this violates EU law. "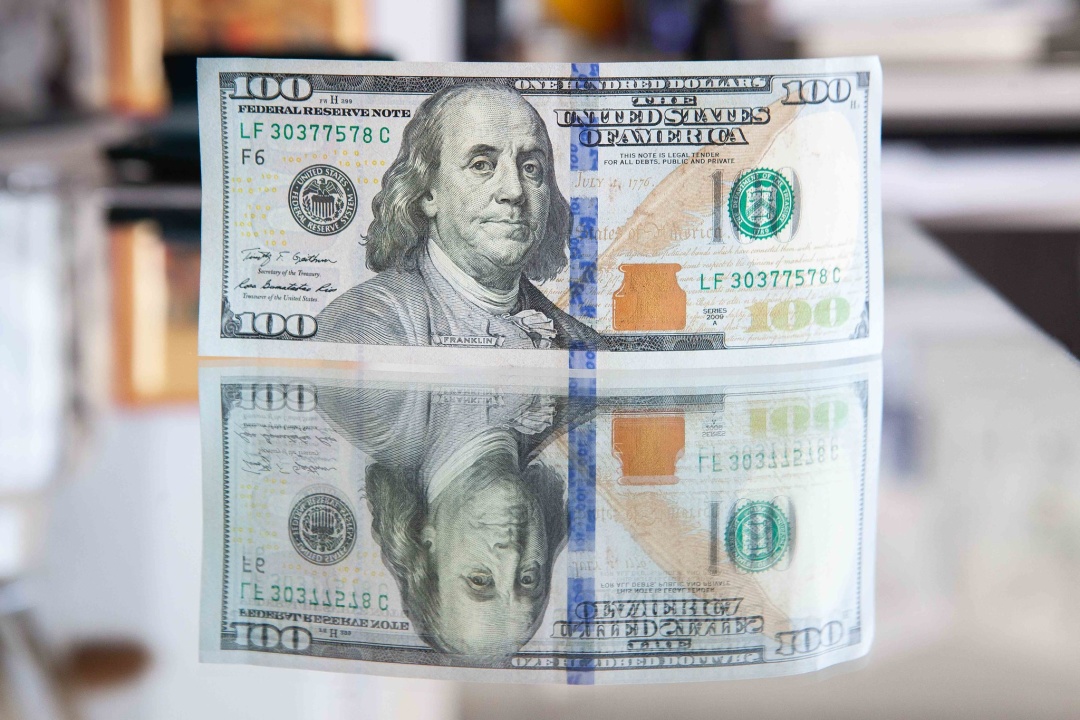 ECONOMY AND INVESTMENT
The third block concerns economic issues, in particular U.S. investment in Ukraine.
Kuleba says Ukraine intends to declare its readiness to increase the share of American investment in the Ukrainian economy.
"We can build a very effective partnership with American businesses and American financial institutions. We are preparing for the visit specific projects – with names, figures, and deadlines, which will be submitted to the American side," said the foreign minister.
Apparently, the economic block also includes a visit to Silicon Valley and the cooperation agreements that could be signed with Tesla.
WHAT AMERICANS WANT
During talks, each side expects something from its counterpart. So what does the White House want from Ukraine?
Both Kyiv and Washington are equally interested in strengthening their strategic partnership. At the same time, as always, the U.S. would like to hear about certain commitments the Ukrainian side will undertake on continuing and deepening democratic processes and reforms.
However, as McFaul points out, Ukraine has something to deliver during the top visit.
Its parliament passed a historic law on land reform. E-government is being introduced. A new law on the indigenous peoples of Ukraine was also adopted. A large package of judicial reforms, approved by the Venice Commission, is being promoted. Also, the authorities made some inspiring personnel shifts in the Prosecutor General's Office and achieved significant progress in the operations of the National Anti-corruption Bureau.
Ukraine boasts of free, fair, and competitive elections, the expert reminds. It supports civil society and fosters competition among private media companies, despite the fact that many of them are owned by oligarchs.
After some initial fluctuation, McFaul adds, Zelensky started acting more decisively. His move to ban pro-Russian TV channels and charge their owner and Putin ally, Viktor Medvedchuk, with treason one of such bold steps that need U.S. support. The same applies to his actions against oligarch Ihor Kolomoisky. In general, his efforts to overthrow the oligarchic rule require encouragement, the expert stresses.
Now the United States is apparently waiting for the Verkhovna Rada to resume this kind of work in its new session set to start in September.
U.S. support for Ukraine is not only what Kyiv seeks but also something off of which the U.S. and its incumbent administration may also profit, according to American experts. Former NATO Secretary General Alexander Vershbow recently published a piece with the eloquent title "Biden can reassert leadership by backing Ukraine against Russia. https://www.atlanticcouncil.org/blogs/ukrainealert/biden-can-reassert-us-leadership-by-backing-ukraine-against-russia/ The expert is convinced that the U.S. president should use the summit with Zelensky "to demonstrate America's readiness to reinforce its support for Ukraine and defend the rules-based international order."
Volodymyr Ilchenko, New York
The story has been updated to report the new date for the Biden-Zelensky summit.