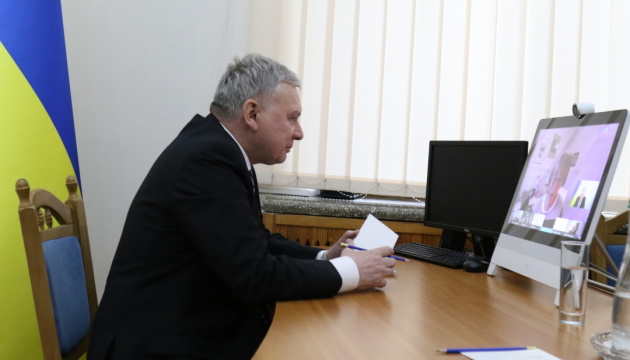 Defense agreements expected to be signed at Ukraine-US presidents' meeting
Defense Minister of Ukraine Andriy Taran informs that defense cooperation agreements are expected to be signed during the summit of the presidents of the United States of America and Ukraine.
As the press service of the Ministry of Defense of Ukraine reported on August 16, Taran met with the U.S. Congress delegation consisting of Representatives Adam Smith, Rick Larsen, Mike Rogers, and Steven Palazzo. The visit of U.S. politicians precedes the summit of the presidents of the United States and Ukraine scheduled for August 30, 2021.
According to Taran, bilateral agreements on defense cooperation are expected to be signed during the forthcoming summit. Ukraine and the United States are currently actively working to identify priority areas for cooperation to boost Ukraine's national security and defense capabilities.
Taran also thanked the United States for support in Ukraine's defense reform and the development of the Armed Forces.
During the conversation, the representatives of the U.S. delegation underscored the importance of continuing the steady movement of Ukraine to expand democratic civilian control over the armed forces.
Taran noted that the combined efforts of the two countries would strengthen Ukraine's defense resilience. Ukraine's Armed Forces will increase interoperability with relevant NATO structures and will be able to respond quickly and effectively to growing threats. This, in turn, will strengthen the position of U.S. allies and partner countries on the eastern flank of the North Atlantic Alliance.
On July 21, the White House confirmed that the meeting of the presidents of the United States and Ukraine in Washington could take place on August 30.
U.S. President Joe Biden invited President of Ukraine Zelensky to visit the White House during the telephone conversation in early June.
ol