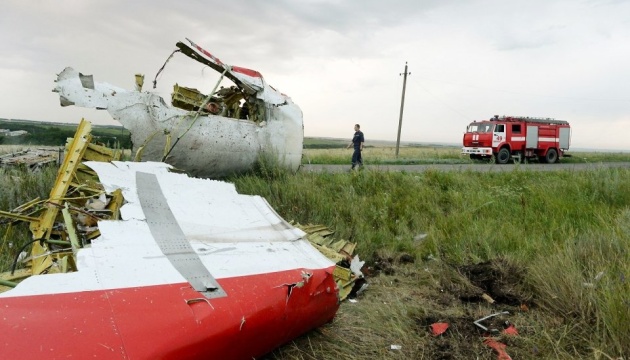 Joint Investigation Team: New witnesses appear in MH17 crash case
New witnesses in the MH17 crash case contacted the Joint Investigation Team (JIT).
"New witnesses appeared in the course of search for those responsible for downing MH17," Dutch newspaper NRC reports with reference to Wilbert Paulissen, the JIT's head.
According to Paulissen, now the investigation is taking new steps and "looks promising."
At the same time, Fred Westerbeke, Chief Public Prosecutor of the National Public Prosecution Service in the Netherlands and the Coordinator of the Joint Investigation Team, said that all the evidence of Russia's involvement in the crash would be presented in court.
As reported, the Netherlands named four individuals – three Russians and one Ukrainian - involved in the downing of flight MH17. The Joint Investigation Team also announced that the trial would start on March 9, 2020.
Malaysia Airlines flight MH17, which was en route from Amsterdam to Kuala Lumpur, was shot down over Donbas in July 2014. There were 283 passengers and 15 crewmembers onboard the plane. All of them died.
In September 2016, the JIT said it had been established on the basis of irrefutable evidence that the plane had been shot down by a 9M38 Buk missile launched from the territory controlled by pro-Russian militants in the eastern part of Ukraine. In addition, the JIT said on May 24 that the Buk missile system from which the aircraft was downed belongs to the 53rd Anti-Aircraft Missile Brigade of the Russian Armed Forces stationed in Kursk. In May 2018, the Netherlands and Australia officially stated that they hold the Russian state legally responsible for the downing of MH17.
ol