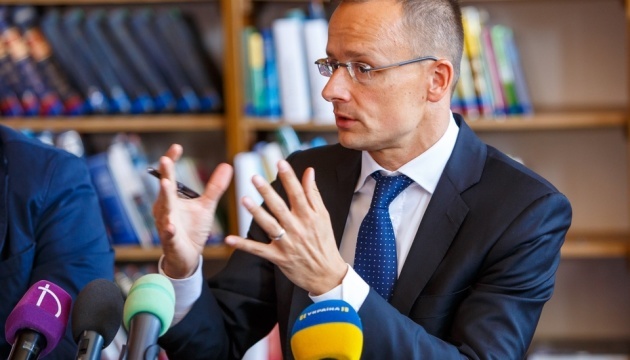 Szijjarto denies meddling in Ukraine's elections
Hungarian Foreign Minister Peter Szijjarto visited Zakarpattia region on July 16 where he had a meeting with representatives of local Hungarian NGOs.
At a press conference in Berehove on Tuesday, Szijjarto denied any interference in Ukraine's snap parliamentary elections.
"This visit was planned and everything took place as part of diplomatic relations and agreed with concerned diplomatic agencies. This is not interference in the Ukrainian elections, and I don't think that I violate anything in any way," Szijjarto said.
On July 15, Ukrainian Deputy Foreign Minister Yevhen Bozhok met with Hungarian Ambassador to Ukraine Istvan Ijgyarto against the backdrop of reports of visits by high-ranking Hungarian officials to Zakarpattia region ahead of the elections. Bozhok stressed that Budapest should be cautious and adhere to "red lines" when communicating with Ukrainian citizens of Hungarian origin in Zakarpattia region.
Snap parliamentary elections will be held in Ukraine on July 21. Vasyl Brenzovych is standing for the Verkhovna Rada from the Hungarian minority in single-member constituency No. 73. He also attended Szijjarto's meeting with representatives of civic organizations and journalists in Berehove.
op