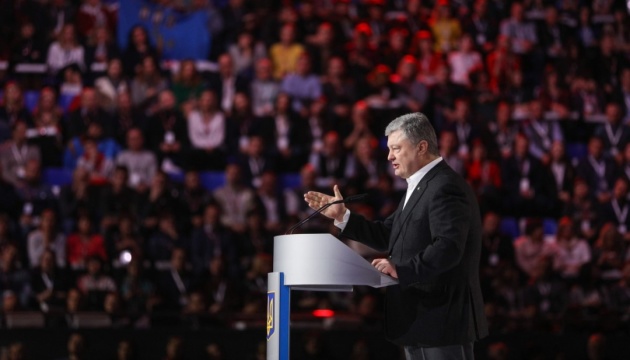 President: Putin sees 2019 elections as battle for Ukraine
Russian President Vladimir Putin sees the 2019 Ukrainian elections as a battle for Ukraine, a remote chance to return it to Russia.
President of Ukraine Petro Poroshenko made the relevant statement at the all-Ukrainian forum "Open Dialogue" in Kyiv on Saturday, an Ukrinform correspondent reports.
"For Putin, the 2019 elections will be a battle for Ukraine, which he maniacally strives to return. Russia is trying to meddle in our elections the same way it did during the elections in the United States, France and Germany, the referendums in the United Kingdom and the Netherlands. Now they plan to use these technologies in Ukraine," Poroshenko said.
He expressed conviction that Ukrainians would never allow a Russian agent to be in the office of the President of Ukraine.