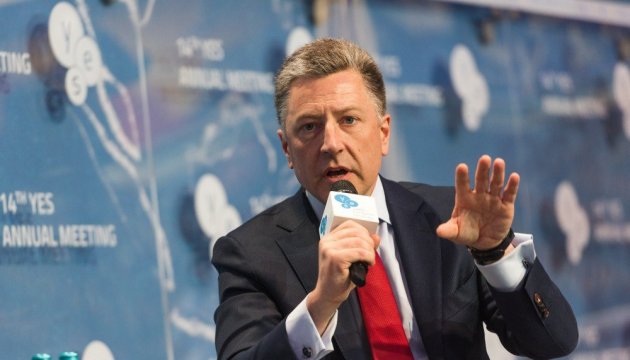 Russia did nothing to withdraw its troops from Donbas - Volker
The Russian side did nothing to stop aggression against Ukraine and withdraw its armed forces from Ukrainian territory, U.S. State Representative for Ukraine Negotiations Kurt Volker has said.
He stated during a phone briefing on Monday, January 29, Ukrinform's correspondent in Brussels reports.
"Russia has done absolutely nothing to end the conflict, or to withdraw its forces," the U.S. diplomat said.
According to him, such a position causes "a very strong sense of disappointment and frustration" in Washington, and Ukraine is one of the key issues of concern in U.S.-Russian relations.
Volker expressed confidence that Russia was able to take measures to ensure a lasting ceasefire in Donbas.
He said that the U.S. goal with regard to Ukraine remained unchanged - restoring the sovereignty and territorial integrity of the state and ensuring the safety of all Ukrainian citizens.
op