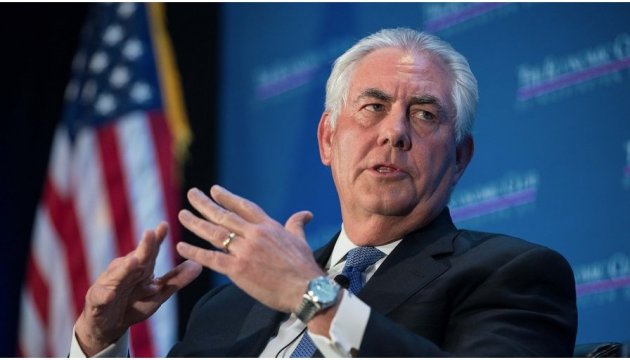 Tillerson mentions 'Russia's aggression in Ukraine' at NATO meeting
U.S. Secretary of State Rex Tillerson has stated he will hold talks with NATO allies regarding "Russia's aggression in Ukraine."
He stated this before the start of the NATO foreign ministers meeting in Brussels, Radio Liberty reports.
Tillerson said he would raise the issue of "NATO's posture in Europe, most particularly in eastern Europe in response to Russia's aggression in Ukraine and elsewhere."
A senior State Department official said Tillerson would discuss ways of getting Russia to comply with the Minsk agreement, which set out steps to end the war between Kyiv and the separatists and restore Ukraine's control over its border with Russia.
ol