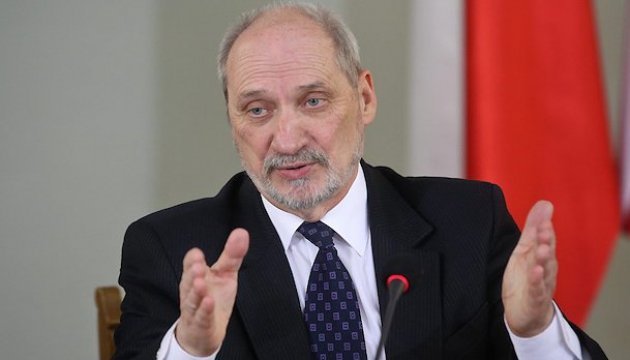 Poland's Minister of Defense comments on the attack on Consulate General in Lutsk
The attack on the Consulate General of Poland in Lutsk was a deliberate provocation to sow hatred between Warsaw and Kyiv, to isolate Ukraine and deprive it of international support.
Poland's Minister of National Defense Antoni Macierewicz stated this on TV Trwam and Radio Mryja.
"I'm a supporter of the widespread thesis that we are dealing with deliberate provocation. We must realize that this is an element of the series of events that concern not only Ukraine, the series of events intended to quarrel states and peoples, to sow hatred between Poland and Ukraine at any cost, to lead to a conflict, dispute, quarrel, chaos," said Macierewicz.
According to him, the country "which is waging a war against Ukraine and which wants to isolate Ukraine whatever it takes so that to make any support and assistance for Ukraine impossible" is interested the most in such actions.
As Ukrinform reported, in the early hours on March 29, unknown people fired at the premises of the Consulate General of Poland in Lutsk. As a result of the attack, the roof of the building and a window were broken. Nobody was in the building at the moment of the attack.
Warsaw sent a note of protest to Kyiv.
iy