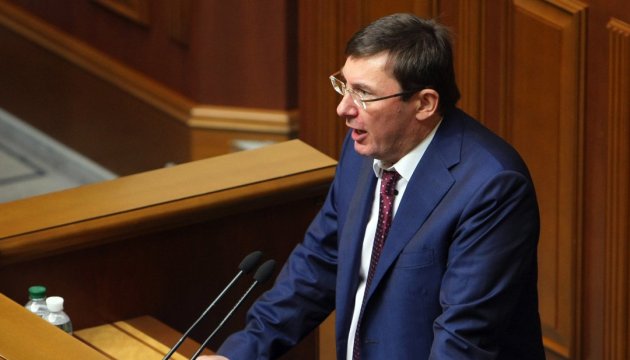 New government format will be discussed today at coalition meeting – MP Lutsenko
The Poroshenko Bloc faction leader Yury Lutsenko said that today there will be a meeting of the coalition council, where he will offer to make a new format for the government.
He told journalists in Kyiv, Ukrinform reports.
"Parliament Secretariat has invited to the council coalition meeting all former heads of the factions that formed coalition. The meeting should take place in parliament today at 14.30. I, as a representative of the largest faction, will make a proposal for a new format for the government to begin new economic policy," said Lutsenko.
Replying to the question of Ukrinform who exactly will be present at the meeting, Lutsenko said: "At the moment I do not know who will be there. I'll be there undoubtedly."
Lutsenko noted the issue for today's meeting is which faction is ready to take responsibility "to form a coalition, new government, new Prime Minister."