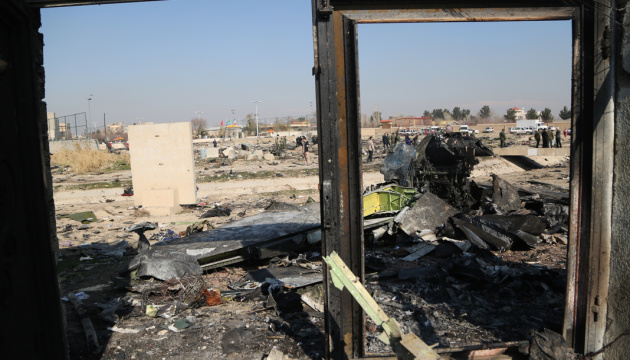 Bellingcat: UIA plane could have been downed by missile from Iran's secret base
A missile, which could have downed the UIA plane in Tehran, was probably fired from Iran's secret IRSG military base.
"By using the visually perceived speed of movement of missile vs actual known TOR-M speed, I was able to compute angle relative to trajectory. This implied distance from launch site was approx. 6.5 km. One candidate: IRSG Secret Base," one of Bellingcat investigators, journalist Christo Grozev tweeted.
As reported, Ukraine International Airlines plane (Flight PS752) heading from Tehran to Kyiv crashed shortly after taking off from the Imam Khomeini International Airport at about 06:00 Tehran time (04:30 Kyiv time) on Wednesday, January 8.
There were 176 people on board - 167 passengers (including two Ukrainians) and nine crew members (all Ukrainians). There were 82 citizens of Iran, 63 citizens of Canada, ten citizens of Sweden, four citizens of Afghanistan, three citizens of Germany, and three citizens of the UK.
ol