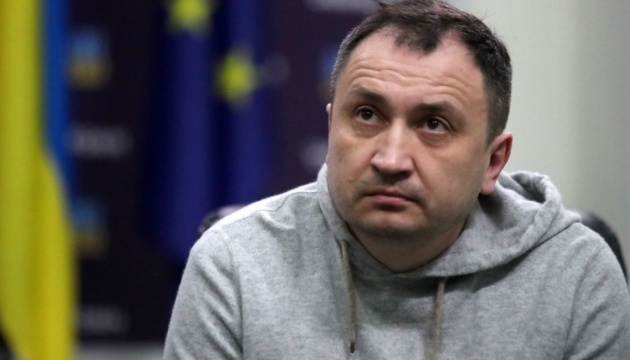 Ukraine introduces verification procedure for agri-exports to five EU countries - Solskyi
Ukraine has developed a procedure for verifying the export of four agricultural crops in accordance with the decision of the European Commission (EC). The country now does not export agricultural products to the five border countries without their approval.
Minister of Agrarian Policy and Food of Ukraine Mykola Solskyi announced this at a meeting of agriculture ministers of the Visegrád Group countries (Poland, Czechia, Slovakia, and Hungary), Ukrinform reports citing Ukraine's Ministry of Agrarian Policy and Food.
"We are introducing an internal procedure for verifying exports of four crops (corn, rapeseed, sunflower, and wheat) to five EU countries. This procedure provides for the issuance of a license from the Ukrainian government within 30 days of receipt of the export application. The relevant government resolution has already been adopted, and therefore exports to the five countries are no longer possible without their approval. During these 30 days, Ukraine informs the EC and the respective country of the receipt of the export application," Solskyi emphasized.
He stressed that the mechanism when exports are not allowed without the approval of the neighboring country is as constructive and clear as possible and considers the interests of all parties.
Solskyi also noted that Ukraine has sent proposals to its neighbors on how such a mechanism would work and is awaiting responses and possible solutions. To date, an official response has been received from Romania.
The Ukrainian minister thanked each country for their understanding, willingness, and desire to communicate to resolve the situation with agri-exports.
"I am grateful to Bulgaria for withstanding such tremendous pressure, for its willingness to negotiate and find constructive solutions. I thank Romania for its understanding and maximum support. We are grateful to Hungary and Slovakia for listening to our proposals and being ready to discuss them further. We would also like to thank Poland for the maximum support it has always provided. And for starting a conversation on our proposal last week. Our productive negotiations are the key to a successful resolution of the situation and stability in the agri-sector of each country," Ukraine's agrarian minister said.
As reported, on September 15, the EC did not extend the temporary restrictions on exports of Ukrainian agri-products to five EU countries. Following this decision, Ukraine worked out proposals to reach a compromise within 72 hours. On September 17, the proposals were sent to the EC and neighboring countries. On September 18, they were discussed at the EU-Ukraine coordination platform.