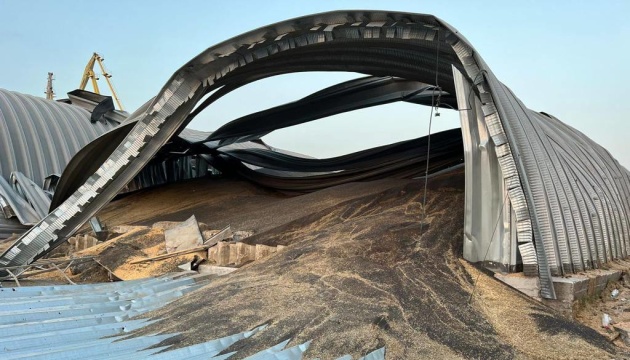 International lawyers drafting dossier to accuse Russia of using hunger as weapon of war
Human rights lawyers, in cooperation with the Prosecutor General's Office of Ukraine, are preparing a dossier of war crimes to submit to the International Criminal Court (ICC) accusing Russia of intentionally causing famine during an armed conflict.
This was reported by The Guardian on Sunday, Ukrinform saw.
"The aim is to document instances where the Russian invaders used hunger as a weapon of war," the report says.
The evidence will be handed over to the International Criminal Court, so that it can launch the first prosecution of its kind that could indict the Russian president, Vladimir Putin.
In this regard, Yousuf Khan, a senior lawyer with law firm Global Rights Compliance, explained that "the weaponization of food has taken place in three phases" amid Russia's full-scale invasion.
The first of them arose when Ukrainian cities were besieged and food supplies cut. Among the incidents documented is the death of 20 civilians in Chernihiv on March 16, 2022, when Russians fragmentation bombs exploded outside a shop where Ukrainians were queueing for bread and food. Another case concerns Mariupol, where food supplies to the city have been cut and humanitarian aid corridors blocked or bombed, making it very difficult or impossible for desperate, starving people to escape.
The second phase includes the destruction by the Russians of food and water supplies as well as energy sources across Ukraine during the fighting. The case states that these objects were "indispensable to the survival of the civilian population." Such attacks were "not crimes of result but crimes of intent," the lawyer emphasizes.
The third stage is Russia's attempts to prevent or restrict exports of Ukrainian food. "Then we've seen Russia attack grain facilities on the Danube and engage in muscle flexing on the Black Sea," Khan said
As specified in the report, Global Rights Compliance will work with the PGO of Ukraine until the end of next year to compile the dossier. The intention is to make a filing under article 15 of the Rome statute, allowing third parties to send information on alleged war crimes to the ICC's prosecutor.