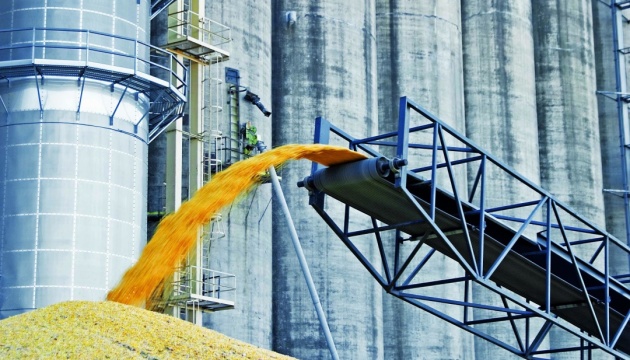 Poland could build storage facilities for Ukrainian grain
It may take three to four months to set up temporary storage facilities for Ukrainian grain in Poland.
Such an opinion was expressed on Facebook by Deputy Prime Minister, Minister of Agriculture of Poland Henryk Kowalczyk, Ukrinform reports.
"I think the granaries should be where the wide rail tracks from Ukraine end. Then it will be easier to reload the grain and thus increase the capacity. With the current capacity, the maximum amount of grain that can be transhipped in Poland is about 1.5 million tonnes, while Ukraine's needs are about 5 million tonnes per month," Kowalczyk said.
He noted that "the implementation of this type of investment takes about three to four months."
As reported, U.S. President Joe Biden said that the United States, together with allies and partners, is working on an alternative scheme for exporting grain from Ukraine by rail, which involves the construction of temporary granaries near the Ukrainian border.
The Ministry of Agrarian Policy and Food of Ukraine and the U.S. Department of Agriculture have signed a memorandum of cooperation in the field of agriculture.
As a result of full-scale Russian aggression, which began on February 24, more than 20 million tonnes remain stuck in Ukrainian ports. Nearly half of this amount was intended for the UN World Food Program. Such actions by Russia, which continues its naval blockade of the Black Sea area, steals Ukrainian grain from temporarily occupied territories, and bombs Ukrainian silos, threaten the world with global famine.