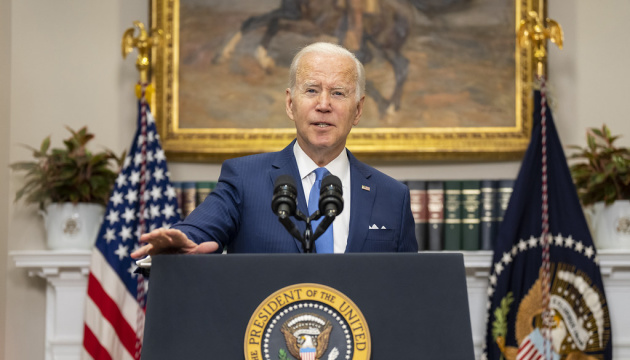 U.S. working on plan to deliver grain from Ukraine by rail - Biden
The United States, along with its allies and partners, is working to implement an alternative scheme for exporting grain from Ukraine by rail, which involves building temporary grain silos on Ukraine's borders.
U.S. President Joe Biden said in a speech at the AFL-CIO convention in Philadelphia on Tuesday, according to an Ukrinform correspondent.
"What Putin's war has done is not only try to wipe up the culture of Ukrainians, decimate people, commit innumerable war crimes, but he's also, he's also prevented the grain, thousands of tonnes of grain, that are locked up in those silos, ready to be exported. But it can't get out to the Black Sea because it'll get blown out of the water," he said.
Biden stressed that due to Russia's aggression, the traditional sea route for food exports from Ukraine has been blocked, so other ways must be sought.
"We're going to build silos, temporary silos in the borders of Ukraine, including in Poland. So we can transfer [grain] from those cars into those silos into cars in Europe and get it out into the ocean, and get it out across the world," Biden said, adding that this is taking time.