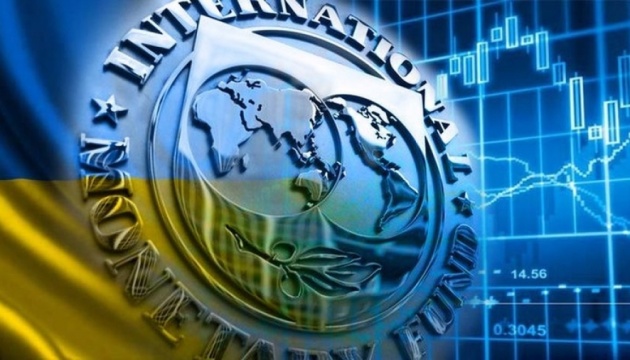 IMF Resident Representative: Ukrainian banking sector in good shape
The National Bank of Ukraine does an excellent job and performs its tasks in accordance with the law, and the banking sector is reported to be in good shape.
"By all criteria, the National Bank is doing an excellent job and performing its tasks effectively, as defined in the Constitution and the law on the NBU. Currently, inflation rate is low, international reserves are large, and the banking sector is in good shape," IMF Resident Representative in Ukraine Goesta Ljungman said in an interview with the Liga media outlet.
He noted that this created preconditions for sustainable economic growth as investors want to be sure of macroeconomic stability before making long-term investments.
"At the same time, investors must also be confident about the protection of their property rights, effective and equal treatment of business on the part of the authorities, and the work of fair and uncorrupted courts," the IMF Resident Representative in Ukraine said.
He also noted that long-term growth requires a developed transport infrastructure, well-educated workforce, and good living conditions.
"That is why structural reforms are so important in Ukraine. But implementation of these reforms is the responsibility of the executive and the legislative powers," Ljungman noted.
According to him, despite the fact that much has been done over the past five years to reform the economy and a number of important laws that have been passed in the last year, a lot of steps still need to be taken.
As reported, on July 1, Governor of the National Bank of Ukraine Yakiv Smolii filed a letter of resignation to the President due to "systematic political pressure."
In turn, the President's Office assured that the NBU board would continue its activities on the basis of independence and professionalism, adding that "ensuring the independence of the National Bank of Ukraine remains an unconditional priority."
On July 2, President Volodymyr Zelensky submitted a motion to dismiss Smolii from the post of NBU Governor to the Verkhovna Rada. The Verkhovna Rada Committee on Finance, Tax and Customs Policy supported the draft resolution on the dismissal of Smolii.
On July 3, the Verkhovna Rada of Ukraine dismissed Yakiv Smolii from the post of the Governor of the National Bank of Ukraine.
ol