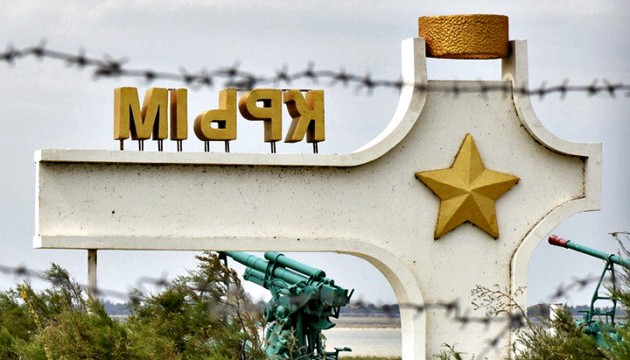 Atlantic Council publishes satellite imagery of Russian troops amassed in Crimea
The Atlantic Council released a report by its specialized Digital Forensic Research Lab (DFRLab) which recorded Russian forces amassed in the occupied Crimea before the Russian Defense Ministry announced the withdrawal of troops, as well as the fact that these troops were not withdrawn from mainland Ukraine completely.
The report by DFRLab with satellite imagery of Russian troops was released in the public domain.
The author of the study, Michael Sheldon, used open sources of information and satellite imagery to analyze the presence of Russian military units at the Angarsky and Opuk training areas.
"From February through April 2021, Russia amassed troops and military equipment into training areas in Crimea and Voronezh. Within the Crimean Peninsula, troops from the 76th Air Assault Division and the 58th Combined Arms Army assembled in large camps at the Angarsky and Opuk training areas, respectively. Meanwhile, troops from the 35th Motor-Rifle Brigade of the 41st Combined Arms Army in Central Russia were the main movers to a training area on the outskirts of Voronezh," reads the publication.
As noted, on April 22, Russian Defense Minister Sergey Shoigu announced that the 7th, 98th, and 76th Air Assault Divisions, as well as personnel of the 41st and 58th armies would be returned to their permanent bases by May 1. However, as the publication's author emphasizes, heavy weapons of the 41st Combined Arms Army would remain at the training area near Voronezh in anticipation of the Zapad 2021 exercises in September.
As estimated, the statement of the Ministry of Defense of the Russian Federation, claiming that "more than ten thousand" servicemembers partook in the exercises, does not correspond to reality as the real number of the Russian military should be in the tens of thousands.
It is noted that some Russian units stayed near the borders with mainland Ukraine. One unit was redeployed from the Russian far east by rail. Russia also restored the operation of a previously disused air base 85km south of Ukraine's Kherson region.
The author of the study further presents a detailed analysis of the main movements of Russian troops and their places of concentration. SAR (Synthetic Aperture Radar) images provided by the American company Capella Space were used in this work.
As reported, over the past few weeks Russia amassed more than 100,000 troops around Ukraine and its occupied territories, pulled heavy weapons, and established military hospitals. The United States, the European Union, and the international community expressed their deep concern over the situation.
Last week, Russia announced the withdrawal of its troops from Ukraine's borders under the pretext of "successful completion of the exercises" but at the same time, it maintains the military presence and equipment around Ukraine's borders and in the temporarily occupied Donbas and Crimea.
ol