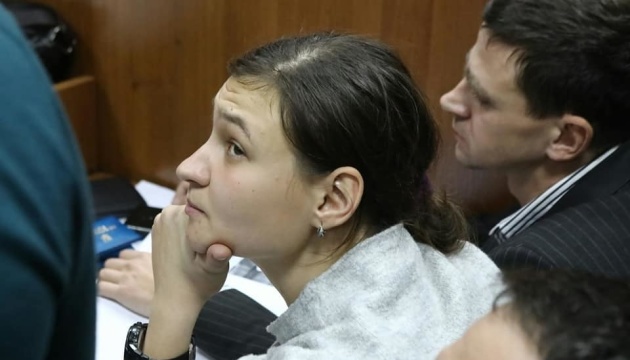 Court places Sheremet murder suspect Duhar under house arrest
Kyiv's Pechersky District Court has chosen a measure of restraint against Yana Duhar, a military nurse who served in the area of the anti-terrorist operation (ATO) in Donbas, in the form of round-the-clock house arrest.
Judge Serhiy Vovk read out a respective ruling at a court session on Friday, December 13, according to an Ukrinform correspondent.
"The petition has been granted. A measure of restraint against Duhar in the form of round-the-clock house arrest to has been applied, "said Wolf.
The ruling may be appealed within five days.
Duhar was forbidden to leave the place of her residence and ordered to come to the investigator, prosecutor, court when required, to refrain from communicating with suspects and witnesses in the case, and to hand over her passports for travel abroad.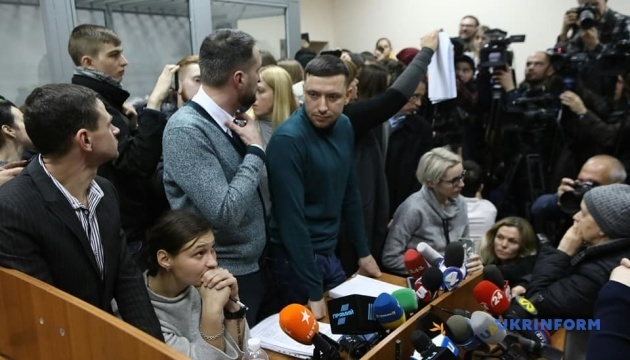 Earlier, representatives of the Prosecutor General's Office served Duhar with a notice of suspicion in the case on the murder of journalist Pavlo Sheremet.
Sheremet was killed in a car explosion in Kyiv on July 20, 2016.
On December 12, police arrested five suspects in the journalist's murder.
op