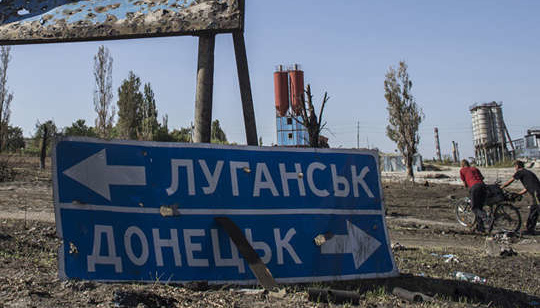 In Luhansk region, invaders postpone pseudo-referendum date indefinitely
In Luhansk region, the Russian invasion forces have postponed the date for holding a pseudo-referendum indefinitely. Also, the enemy switched off both mobile and cable Internet services across the occupied area.
That's according to the Luhansk Regional Military Administration, Ukrinform reports.
"In just one week, life in the so-called 'LPR' has changed because even the pseudo-referendum date remains uncertain. They were planning September 11 before postponing it to November. They said that they were even ready for December 31, but... At the moment, they say that the date cannot be determined due to the front line developments, which 'do not allow a full and safe referendum to be held,'" the statement says.
It is also noted that following the mobile Internet, the enemy also disconnected cable Internet services in the occupied part of the region. "The population of the so-called "LPR" is isolated from the outside world," the regional administration states.
As reported, the pseudo-referendum in Luhansk region, previously planned for September 11, did not take place for several reasons, the head of the Luhansk Regional Military Administration, Serhiy Haidai, said, the main of which is the guerilla movement operating in the Russian-captured territories.