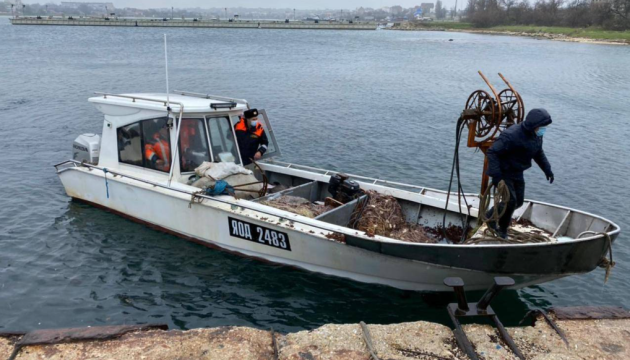 Fishermen detained by FSB in Black Sea return to Ukraine
Fishermen detained by Russia's Federal Security Service (FSB) in the Black Sea on April 20 have returned to Ochakiv, Mykolaiv region, spokesperson for the Ukrainian State Border Guard Service, Andriy Demchenko, has told Ukrinform.
"Fishermen who were detained by the Russian FSB more than 50 nautical miles off the coast of Ochakiv returned to the port of Ochakiv today," he said.
According to him, fishermen were illegally taken to the port of Chornomorske in occupied Crimea.
"According to fishermen, the invaders brought them to account for illegal fishing," Demchenko said.
Demchenko stressed that the invaders continued to violate all norms of international maritime law, including by hindering the fishing activities of Ukrainian citizens in the Black Sea.
On April 20, FSB's coast guard service detained the Ukrainian boat YaOD-2483 (from Ochakiv). On April 21, a so-called court fined the captain 257,000 rubles. The fishermen were then freed.
op