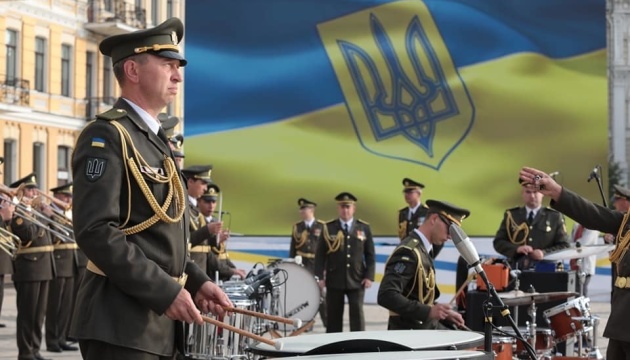 Independence Day celebrations held on Sofiyska Square in Kyiv
President of Ukraine Volodymyr Zelensky and First Lady Olena Zelenska have arrived at the Sofiyska Square in Kyiv where the Independence Day celebrations began.
Representatives of different types of troops have lined up on the square.
Members of the Government, clergy, the chief of the Security Service of Ukraine, the governor of the National Bank of Ukraine, other officials and diplomats attend the solemn ceremony.
The national flag was raised at the beginning of the ceremony.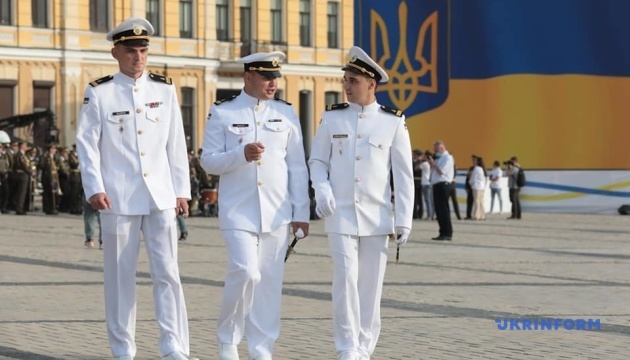 The anthem of Ukraine was performed by Ukrainian singer Mykhailo Khoma (Dzidzio).
The President of Ukraine delivers a speech.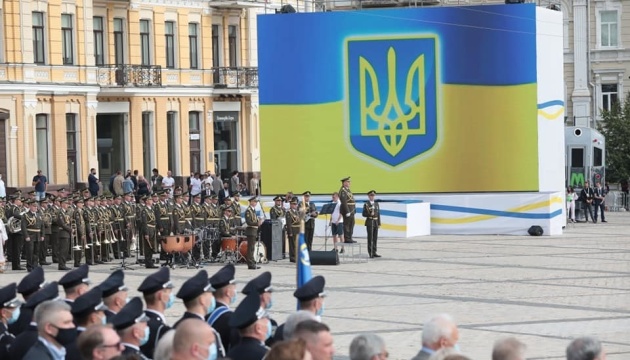 ol