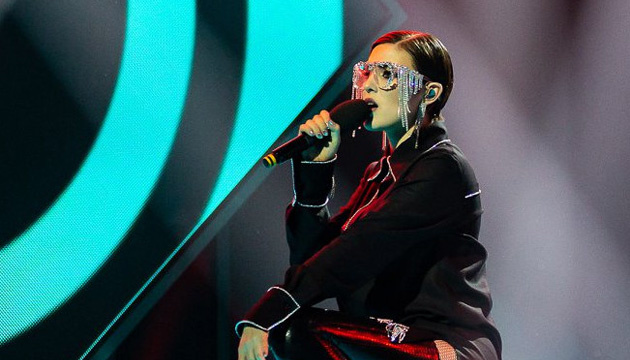 MARUV not to represent Ukraine at Eurovision 2019
Ukraine's public broadcaster (PJSC National Public Broadcasting Company of Ukraine) and singer MARUV, who won the national election for the Eurovision Song Contest 2019, have not reached agreement on participation in the international competition for a number of reasons, according to a statement posted on the website of the broadcaster.
"After the negotiations, PJSC PBC and singer MARUV have not found a joint decision on the mission of Ukraine's representative at the international song contest," reads the statement.
It notes that the performer who will represent Ukraine on the international stage also has commitments - after signing a contract with PJSC PBC, for the time of the contest, the performer becomes the cultural ambassador of Ukraine and presents not only his or her own music but also expresses the opinion of Ukrainian society in the world.
At the same time, the report notes that according to the rules of the competition, the participating broadcaster should ensure the non-political nature of the competition, however, the situation with the national selection this year has some signs of politicization.
"Public outcry, attempts to exert pressure from political forces, interference in the discussion by cultural figures and information entities of the aggressor country, in fact, have led to the politicization of the results of the national selection," the report says.
As was reported earlier, singer MARUV (Hanna Korsun) earned the highest score among six contestants in the final of the national selection for Eurovision 2019 on February 23. This caused a scandal and questions how performers giving concerts in Russia were admitted to the competition. There were also questions to the duet ANNA MARIA (the Opanasiuk sisters), whose parents serve as officials in Russian-occupied Crimea.
The winner of the national selection had to sign a contract with the National Public Broadcasting Company of Ukraine. One of the terms of the contract was the refusal to give concerts in Russia, which the singer scheduled for April.
PBC board member Oleksandra Koltsova said that the PBC would decide on the person who will represent Ukraine at Eurovision 2019 within two days.
The singer herself said she was outraged by the terms of the contract between the participant from Ukraine and the PBC, which, according to her, had to be signed before lunch on February 25.
Ukraine's Deputy Prime Minister Viacheslav Kyrylenko previously described the national selection for Eurovision 2019 as part of the Russian hybrid war against Ukraine as it involves artists who give gigs in Russia or do not recognize the territorial integrity of Ukraine.
op