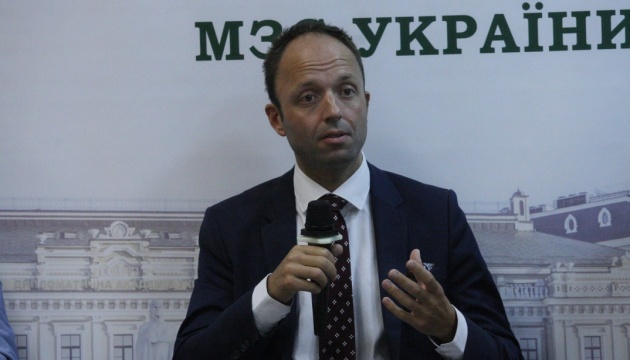 EU, NATO will need to do more to confront Russia in cyberspace - expert
The EU and NATO have over the last few years stepped up strategic interaction in countering Russia's cyberattacks, but they need more capabilities to strengthen steadfastness.
Senior Fellow for Security and Defense at the German Marshall Fund Bruno Lete said this in an exclusive comment to an Ukrinform correspondent.
"The EU and NATO will need to do more in order to confront Russia in cyberspace. EU or NATO defense planning is inwardly focused, revolving around member states' existing capabilities and institutions. In contrast, Russia often plans its capabilities around the specific vulnerabilities of the actor it expects to confront," the expert said.
He stressed that Russian "active measures" in Europe and North America, for example, are designed to exacerbate political tensions and vulnerabilities, such as ethnic relations, regional separatism, or socio-economic or cultural cleavages.
"In this manner, Russia views the development of cyber capabilities as supporting a broader set of conventional, hybrid, or nuclear capabilities," Lete said.
The expert stressed that in this light, there is a real need for the EU and NATO to take a more outwardly focused approach to studying the cyber strategies and capabilities, because in the 21st century, a state-on-state conflict is increasingly likely to begin in cyberspace.
op