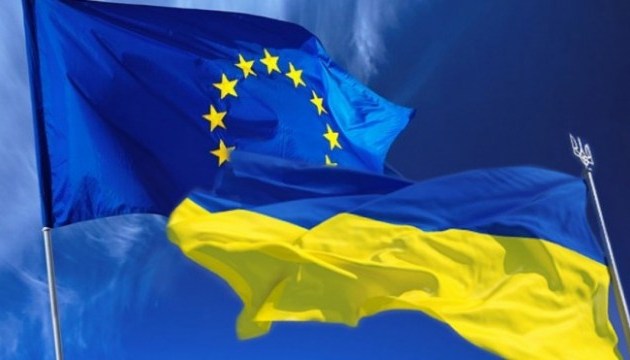 Ukrainians name major obstacles to European integration
Some 30% of Ukraine's residents see full membership in the EU as the best model for rapprochement. The main obstacles are the lack of funds and bribery.
Director of the New Europe Center Alyona Getmanchuk said this in Kyiv on Tuesday during the presentation of the results of a study, according to an Ukrinform correspondent.
"Somewhat unexpected were the answers to the question 'What degree of rapprochement of Ukraine with the EU would suit you?' That is, while our diplomats break a lance at all diplomatic talks over at least some kind of ghostly prospect of Ukraine's membership, recognition of our European aspirations, only 30% of Ukrainians see full membership in the EU as the most desirable model [...] That is, society has no rose-tinted glasses, as European officials often say," she said.
The next most popular answer regarding the model of rapprochement with the EU is free trade without any restrictions (21%), the third answer concerns satisfaction with the current level of relations (20%), and 14% believe that Ukraine must abandon rapprochement with the EU.
"At the same time, 54% living in the west want full membership in the EU, while in the east of Ukraine only 13% want full membership, and a quarter of those polled in the east are against such membership," Getmanchuk added.
In addition, according to her, 40% of Ukrainians believe that European integration will be successful if they see better hospital care, comfortable public transport, and social infrastructure.
Also, according to the survey, Ukrainians think that the main obstacles to European integration in the regions are the lack of funds and bribery of local officials (37%).
Olha Stefanishyna, Director of the Government Office for European and Euro-Atlantic Integration, in turn, noted that the research shows a very demanding attitude of people towards state institutions.
A national survey was conducted in May 2018 by GfK Ukraine. At least 2,000 people from all regions of Ukraine, except for temporarily occupied Crimea and uncontrolled territories of Donetsk and Luhansk regions, participated in the survey. The poll's margin of error does not exceed 2.2%.
op