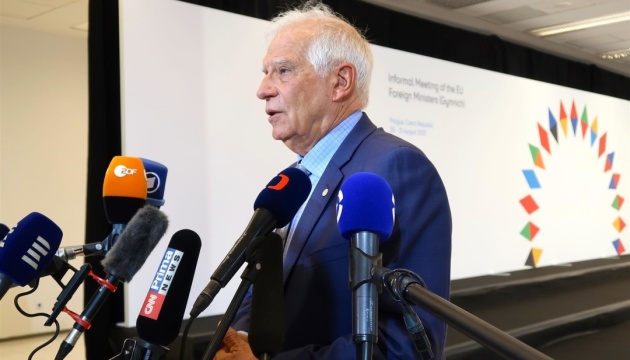 EU Council of Foreign Ministers to meet in Kyiv, Borrell confirms
EU High Representative Josep Borrell announced that soon the Council of Ministers of the EU for Foreign Affairs will be visiting Kyiv to learn about the situation on the ground and consider the country's needs in the field of security and defense, which the EU will help to meet with the help of specialized Ukraine Fund, which set to be created within the framework of the European Peace Facility.
The High Representative spoke of this at a press conference in New York, following the meeting of the EU foreign ministers on the sidelines of the UN General Assembly, reports an Ukrinform correspondent.
At the same time, Borrell did not name the specific dates for such meeting.
As Ukrinform reported earlier with reference to diplomatic sources, the ministers of foreign affairs of the EU member states will hold an external meeting in Kyiv, tentatively in October, as a sign of solidarity with the people of Ukraine in their fight against Russian aggression, as well as to support Ukraine's efforts in reforms and promotion to EU membership.