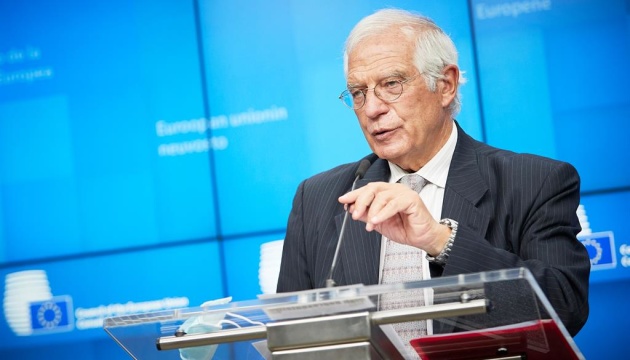 At UNGA, EU to promote Ukraine's Peace Formula
During the UN General Assembly, the European Union will try to attract as many partners as possible to support the Ukrainian Peace Formula.
EU High Representative Josep Borrell said this in New York during a press conference following the meeting of EU foreign ministers, reports an Ukrinform correspondent.
Peace is an immediate priority, Borrell stressed, noting that this must be a just peace.
Recognizing the UNGA as the most important platform to advance peace efforts, the high representative reaffirmed support for Ukraine in the face of Russia's military aggression. The EU will pursue intensive dialogue with partners to ensure support for Ukraine's Peace Formula, Borrell said.
Another extremely important problem Borrell has highlighted is food security. The EU has already discussed the topic with the UN Secretary General, and it will now be in the focus of the General Assembly as Russia continues to attack the agricultural and export infrastructure of Ukraine, which causes a disaster around the world.
By blocking Ukrainian grain exports, bombing seaports, and destroying grain silos, Vladimir Putin is causing hunger around the world as prices are rising, Borrell stressed.
He recalled that Russia decided to destroy the Black Sea Grain Initiative and by attacking ports on the Danube and the Black Sea ports, it generates instability in global markets. People in vulnerable countries will be affected the most, Borrell underlined.
As reported, a high-level UN General Assembly week will be held in New York on September 19-25.
Photo: DPA