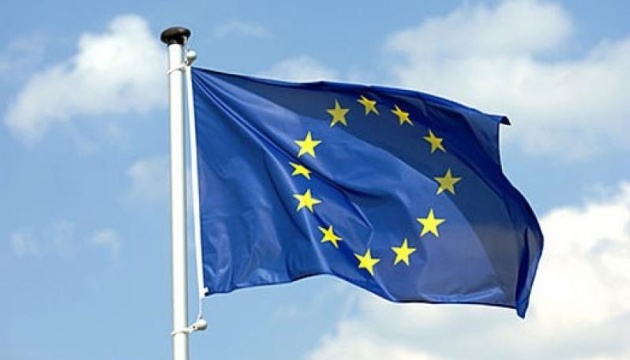 Russia must give ICRC access to all Ukrainian POWs - EU statement
Russia must grant the International Committee of the Red Cross full and unconditional access to all Ukrainian prisoners of war, as well as immediately release all illegally held Ukrainians.
This is laid down in a statement issued by the European Union delegation at the OSCE Permanent Council in Vienna on Thursday, Ukrinform reports
"We deplore Russia's systematic practice of mistreating Ukrainian POWs and civilian hostages, both in the temporarily occupied territories of Ukraine and in Russia. We call on Russia to ensure that all Ukrainians in Russian captivity are treated in full compliance with international humanitarian law. This includes granting the ICRC full, immediate, and unconditional access to all POWs," the statement said.
The EU emphasized that Russia must release all those unlawfully deprived of their liberty, as well as arbitrarily detained employees of the OSCE Special Monitoring Mission.
The statement also reaffirms the position that the European Union, together with its partners, will continue providing Ukraine with all the necessary "long-term political, financial, economic, humanitarian, legal and military support" for as long as it's needed so that Ukraine could rightfully defend itself against Russia's brutal war of aggression and to restore Ukraine's sovereignty and territorial integrity within its internationally recognized borders."
In addition, collective pressure on Russia will continue, including through the introduction of further sanctions and the closing of loopholes that allow circumvention of the existing ones.
"Together with partners, the EU will also continue exploring ways of using Russia's frozen and immobilized assets for Ukraine's reconstruction and reparation purposes, in accordance with EU and international law. The principle of the "aggressor pays the damage" must be upheld," the statement said.
At the same time, the EU condemned Belarus for continued military support for Russia's war of aggression against Ukraine. "With its war, Russia is flagrantly violating the most fundamental rules, norms and principles of international law, including those enshrined in the UN Charter and the Helsinki Final Act. We urge all countries not to provide any material or other support to Russia's war of aggression," the statement reads.
As Ukrinform reported earlier, the Coordination Headquarters for the Treatment of Prisoners of War during a meeting with the International Committee of the Red Cross called for the implementation of this organization's mandate in Russia.