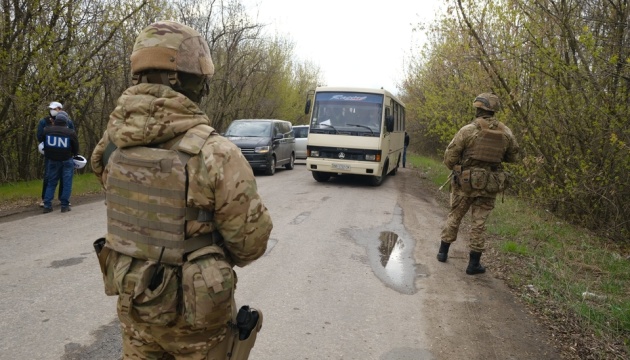 "Sentenced" POWs not excluded from swap process - Coordination HQ
The complicated prisoner exchange process covers every Ukrainian soldier who is included in the unified register of the National Information Bureau.
That's according to the Coordination Headquarters for the Treatment of Prisoners of War, Ukrinform reports.
The Coordination HQ officials met with the families of Russia-captured soldiers of the 95th Separate Airborne Assault Brigade.
National Police officials and those with the Ombudsman's Office for the Missing Persons also attended the meeting.
Criminal cases initiated against servicemen or "sentences" handed down by the courts of the aggressor state are not an obstacle to keeping the POWs within the ongoing exchange process, officials said.
"Both 'convicts' and those who are under 'investigation' in Russia or temporarily occupied Ukrainian territories are returning from enemy captivity. The same applies to missing persons: everyone whose data is filed with the unified register of the National Information Bureau is involved in swap," he said.
A separate block of questions related to the search and retrieval of the bodies of fallen defenders. Ivan Angelin, a representative of the Office of the Commissioner for Missing Persons noted that search teams start their work after the liberation and demining of a certain territory. It is dangerous to send in search teams before the appropriate preparatory procedures are carried out.
He added that the Office receives information about likely burial sites from various sources: the military, police, and local population.
Angelin noted that the Russian side provides very generalized information about the directions from which the bodies are retrieved. The final confirmation is given by an appropriate examination.
He also called on families to submit to the Office the information they have on the probable places where servicemen went missing.
As Ukrinform reported earlier, the National Information Bureau in April received about 19,000 appeals about the disappearance, capture, deportation and forced mobilization of citizens in the territories of Ukraine temporarily occupied by Russia.
Photo: Office of the President of Ukraine